Castelvetrano Green Olives: the Genuine Taste of Sicily
Castelvetrano Green Olives: the Genuine Taste of Sicily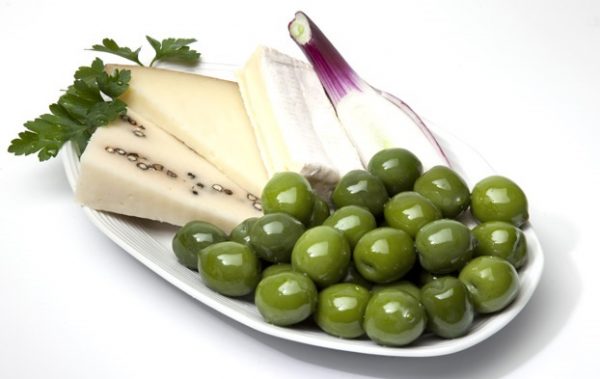 Castelvetrano Olives hail from the beautiful island of Sicily. Their color is strikingly green and their texture is meaty and crispy, yet deliciously juicy. Perfect in every sort of dish or even beverage.
Castelvetrano olives, also known as Nocellara del Belice or Belice valley olives, are a variety of olives which is grown exclusively in the Belice Valley, in the West of Sicily, in the surrounding of Castelvetrano. Therefore, these Italian olives have been recognized as a DOP product.
The production area of Castelvetrano olives is relatively small and what's more, the olive trees bear fruits only in their fifth year. Thus, the production of these olives actually limited and it is not always easy to find them.
Castelvetrano Olives, a mild and fruity flavor
Castelvetrano olives do not have this salty and pungent taste which have other types of olives. They are extremely mild, almost sweet, and have a fruity and buttery flavor. That is why they are appreciated also by people who normally don't like olives at all. Nevertheless, their light saltiness makes them popular also among lovers of the cured, sharp and salty olives.
The color of Castelvetrano Olives is strikingly green and their texture is meaty and crispy, yet deliciously juicy. Their wonderful green color makes them cut a good figure in every sort of beverage or dish.
How Castelvetrano Olives are made
Unlike other types of Italian olives, Castelvetrano olives are not really cured. After the harvest, they are washed in lye for several hours to lose their bitter taste. Then, they are repeatedly washed with normal water to remove the lye.
Once washed away all the traces of lye, the olives are packed in light brine or refrigerated.This production method also preserves the impressing color of these green olives that, if cured, assume a brown-greenish color.
The method of processing of the Castelvetrano olives makes them oxidize quickly, even more if they are removed from the brine in the can. That is why it is not actually easy to find high quality Castelvetrano olives in the supermarkets.
How to enjoy Castelvetrano Olives
Precisely because of their particularly mild flavor, Castelvetrano olives can be used in almost every kind of dish. Their taste will never cover the other flavors in the dish and the olives are not dominant at all. Thus, they are used:
with most types of cheese, i.e. Mozzarella di Bufala, Parmigiano Reggiano or Grana Padano
in sauces
in salads, i.e. Greek salad or pasta salads
in braises
as an antipasto served only with some good olive oil.
Or simply try pitted Castelvetrano Olives with your Martini. You will never get enough of it!