Italian Olive in parmesan crust recipe
Italian Olive in parmesan crust recipe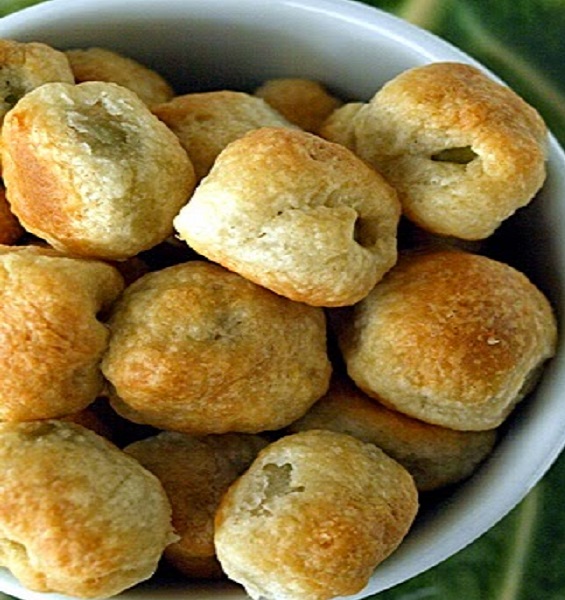 Italian Olive in parmesan crust recipe
OLIVES IN CRUST 
Ingredients:
18/20 pitted green olives
50 g flour
30 g parmesan cheese
30 g butter
1 tablespoon cold water
Procedure: 
Mix the flour with the butter in a mixer or dough until it makes crumbs. Add 1 tablespoon of water and parmesan. Let rest in refrigerator for 30 minutes.
Take composed by a small amount at a time, flatten it with your fingers lightly on floured board and wrap it around an oil well dry, rolling, and then, all in the palm of your hand to coat well the oil.
When they are all ready arrange them in a baking pan covered with parchment paper, let her rest in refrigerator for at least 2 hours, half a day, this helps to maintain the shape during cooking. Then bake at 170 °for about 10 12 minutes or until golden.