Sweetly Spiced Butternut Squash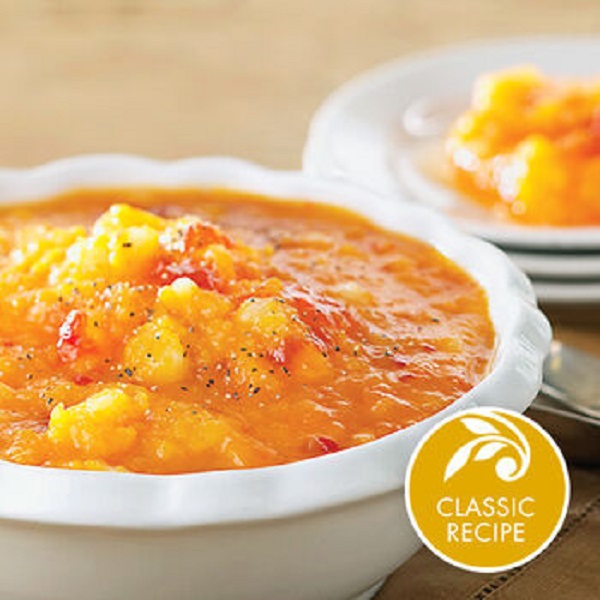 Ingredients
2 lbs. butternut squash, split in half lengthwise and seeds removed
2 large white potatoes, (about 2 pounds), peeled and cut into 1-inch cubes
Salt and white pepper
Directions
Preheat oven to 350°F. Place squash cut sides down in a baking dish. Pour water into dish around squash halves. Bake until tender and easily pierced with a fork, about 1 1/2 hours. Add more hot water if needed. Remove from oven and carefully remove skin. Set squash aside.
Boil potato cubes in salted water until very soft when pierced with a knife.
Drain potatoes and add to squash along with Red Pepper Jelly, add salt and pepper to taste.
Mash by hand until almost smooth, or use an electric mixer. Add butter if desired and serve.