Annette Funicello – Disney's first child Superstar
Annette Funicello
Disney's first child Superstar
*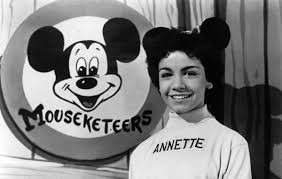 Annette Joanne Funicello (October 22, 1942 – April 8, 2013) was an Italian-American actress and singer. She began her professional career as a child performer at the age of twelve. She rose to prominence as one of the most popular Mouseketeers on the original Mickey Mouse Club.[1]As a teenager, she transitioned to a successful career as a singer with the pop singles "O Dio Mio", "Tall Paul" and "Pineapple Princess", as well as establishing herself as a film actress, popularizing the successful "Beach Party" genre alongside co-star Frankie Avalon during the mid-1960s.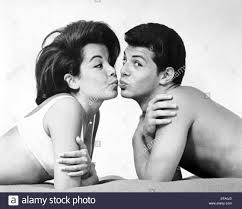 Annette took dancing and music lessons as a child to overcome shyness. In 1955, the 12-year-old was discovered by Walt Disney when she performed as the Swan Queen in Swan Lake at a dance recital at the Starlight Bowl in Burbank, California. Disney cast her as one of the original Mouseketeers. She was the last to be selected, and one of the few cast-members to be personally selected by Walt Disney himself. She proved to be very popular and by the end of the first season of The Mickey Mouse Club, she was receiving 6,000 letters a month, according to her Disney Legends biography.
In addition to appearing in many Mouseketeer sketches and dance routines, Funicello starred in several serials on The Mickey Mouse Club. These included Adventure in Dairyland, Walt Disney Presents: Annette (which co-starred Richard Deacon), and the second and third Spin and Marty serials – The Further Adventures of Spin and Marty and The New Adventures of Spin and Marty. In a hayride scene in the Annette serial, she performed the song that launched her singing career. The studio received so much mail about "How Will I Know My Love" (lyrics by Tom Adair, music by Frances Jeffords and William Walsh[4][5]), that Walt Disney issued it as a single, and gave Funicello (somewhat unwillingly) a recording contract.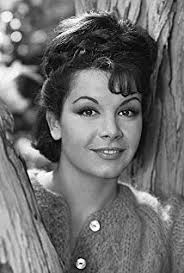 *
Then Join Dominic and Frank on Facebook at Everybody Loves Italian where we forever celebrate Life, Love and the Italian Experience. 
*
Visit us on the web at www.dev.everybodylovesitalian.com