Apple Roses
By
Cooking with Manuela
*****
Joanne and I are always looking for new unique and romantic ways to spend our time together both in life and within our Everybody Loves Italian community. We do this hoping to encourage the same among our friends and fans. 
Making this lovely recipe fits perfectly to that end. Very romantic and pleasing to the eye …. 
These Apple Roses are simple to make and are perfect with coffee or tea.
A dessert that will truly impress your friends and family.
Take your apple pie game to the next level with this recipe.
Pretty as a picture and Delicious as can be.
The wonderful photo below tells the tale.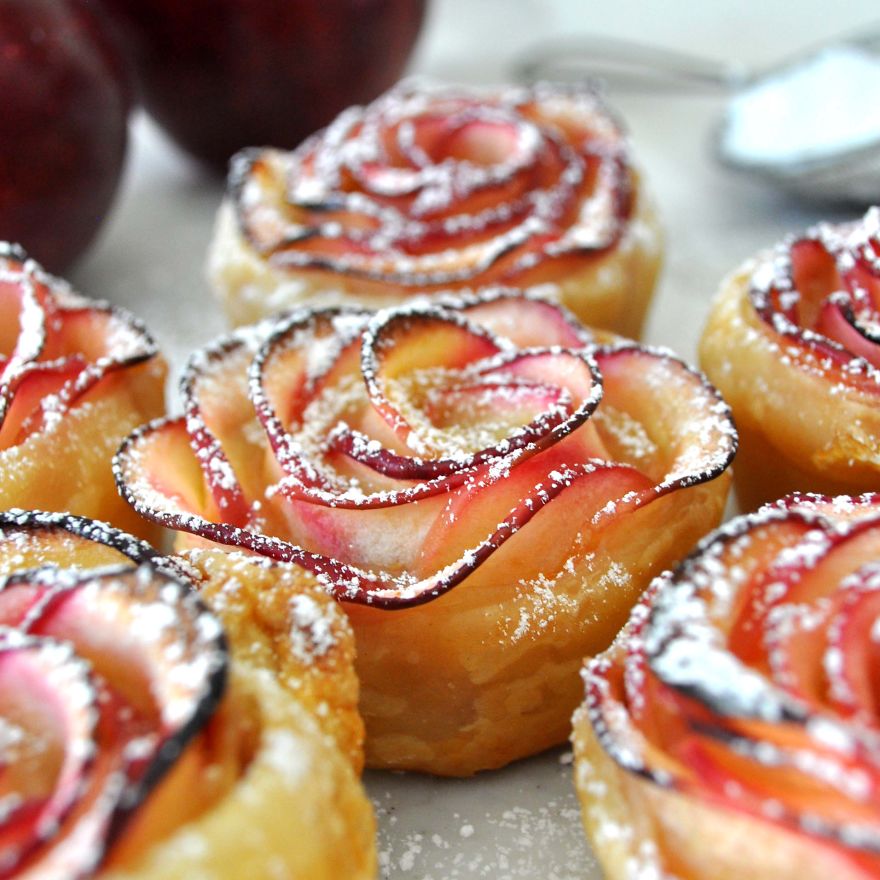 Frank and I love making these Apple Roses.
They consistently come out great.
Our family and friends love being surprised with this beautiful dessert!
As a result, we suggest you bake them too!
If apples could get all dressed up for a very fancy show, this is how they would go! These apple roses are sophisticated, delicious and really much easier to make than you might think. Treat a loved one with breakfast in bed with one of these beauties!
Ingredients:  6 roses
         
1 sheet of puff pastry
2 red apples
juice of half lemon
1 tablespoon of flour
3 tablespoons of apricot preserve
cinnamon
powdered sugar for decorating
Preparation time:
20 minutes to prepare
45 minutes to bake
******
Be sure to visit Manuela's site Cooking with Manuela for the directions on how to make this unique and delicious recipe.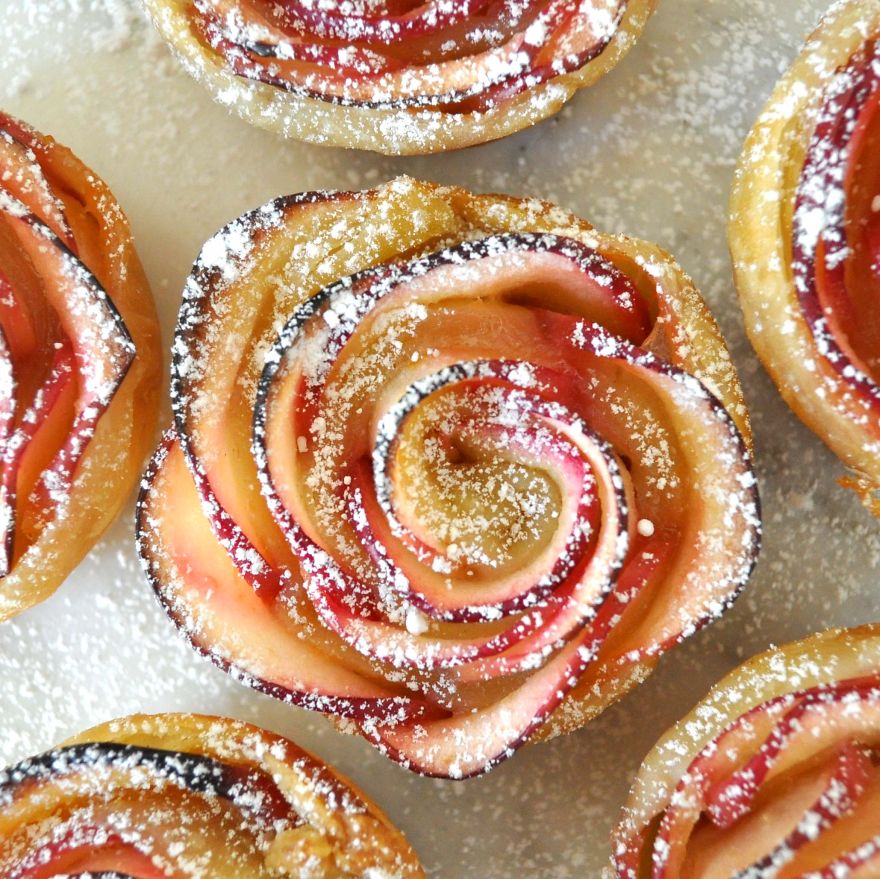 Frank and I hope you make
these Apple Roses soon.
As a result, your family and friends will be impressed too.

Join Joanne and Frank on Facebook 
at Everybody Loves Italian.
Visit us online at


dev.everybodylovesitalian.com,




where we
Forever Celebrate
Love of Family, Community and the Italian Experience.