Asparagus sauce with angel hair pasta
Asparagus sauce with angel hair pasta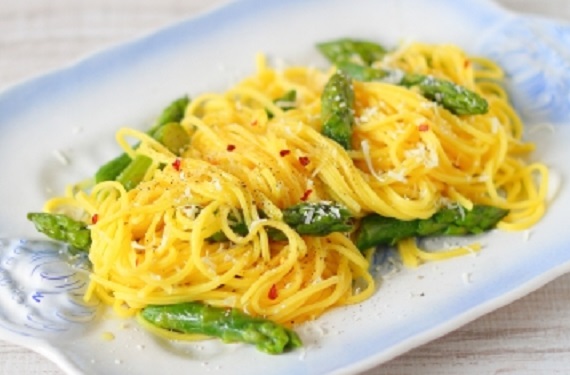 INGREDIENTS
1 lb. Capelli d' Angelo

1 lb. fresh asparagus trimmed, pealed and cut into bite size pieces

1/2 pound of baby portobello mushrooms sliced

1 bunch of long green onions chopped

3 cloves of crushed garlic

1 cup of chicken broth

3 Tbls of butter

3 Tbls of extra virgin olive oil

1/2 cup of white wine

1/2 cup of heavy whipping cream

2 slices of Prosciutto De Parma

freshly grated parmesan cheese

PREPARATION

Steam asparagus pieces until almost tender.

Saute onions, garlic, prosciutto and mushrooms in oil for about 5 minutes.

Add chicken broth and white wine.

Toss in asparagus and reduce for 10 minutes

Add butter, melt and stir

Add cream at the end until bubbly

Boil 6 quarts of water and add pasta for about 30 seconds to a minute.

Drain and top with asparagus sauce and enjoy.

Serve with fresh grated Parmesan.