Baked Crab Cakes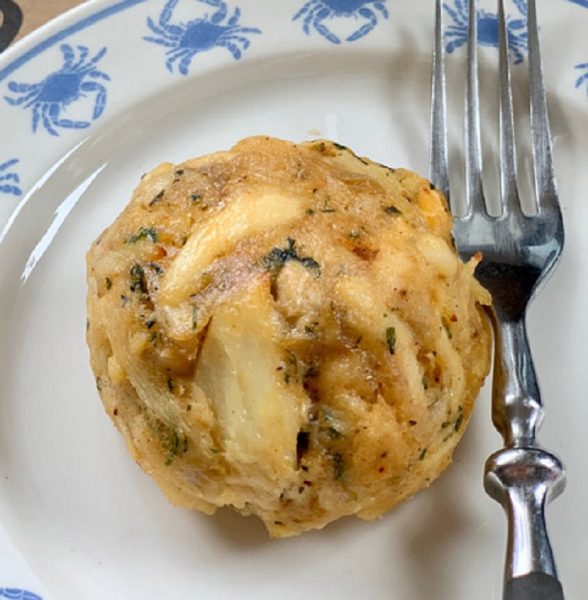 Submitted by Gladys L. Hull, Salisbury, MD.
Ingreidents
1 lb. Jumbo Lump crab meat
2 Tbsp. fresh lemon juice
2 tsp. olive oil
1 Tbsp. butter
½ cup finely chopped onion
1 tsp. Old Bay seasoning
½ tsp. fresh minced garlic
1/8 tsp. crushed dried tarragon
pinch of cayenne pepper
2 Tbsp. mayonnaise
6 saltine crackers, crushed fine
1 large egg, beaten
¾ tsp. paprika
Directions
Toss the crab meat with the lemon juice and refrigerate.
Saute onion with butter and olive oil over medium heat until barely limp, about one minute. Transfer to a small bowl to cool.
Mix together Old Bay, garlic, tarragon, cayenne pepper, mayonnaise, crackers, and beaten egg. Add the onions and mix well. Fold gently into the crab meat. Divide into 6 portions.
Roll the crab mixture into 6 large balls and place in a buttered baking dish 2″ apart. Bake at 400 degrees for 15 minutes.
Remove from oven and flatten each ball a little. Sprinkle each one  with the  paprika.  Serve hot.