Baked creamy spinach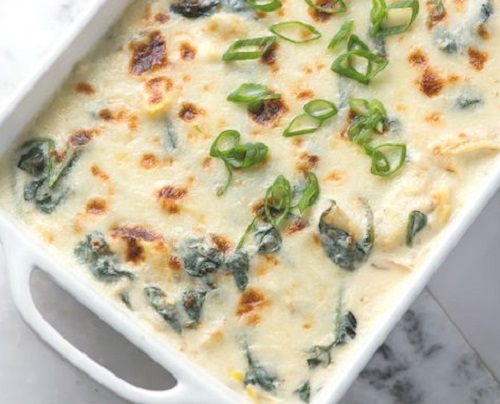 Ingredients For 6 people:
Spinach 1 kg
4 eggs
butter 100g
a glass of milk
2 tablespoons flour
grated parmesan cheese 50 gr
nutmeg
butter and flour (for the mold)
salt, pepper.
PREPARATION
Clean the spinach and boil them in abundant salted water, then drain them and pass them to the mill. Move the cream into a saucepan not too high along with 20 grams of melted butter and a glass of milk.
In a separate pan put the remaining butter and just melted add the flour, stirring constantly so as not to form lumps, at this point, add the cream of spinach, then the eggs, Parmesan cheese and a pinch of nutmeg; season with salt and pepper, stir and cook over low heat for about 30 minutes.
Grease and dust with flour a cake pan, pour the mixture and place in a moderate oven. Serve in slices as a side dish.