Home-Made Basil-Infused EVOO (Extra Virgin Olive Oil)
Home-Made Basil Oil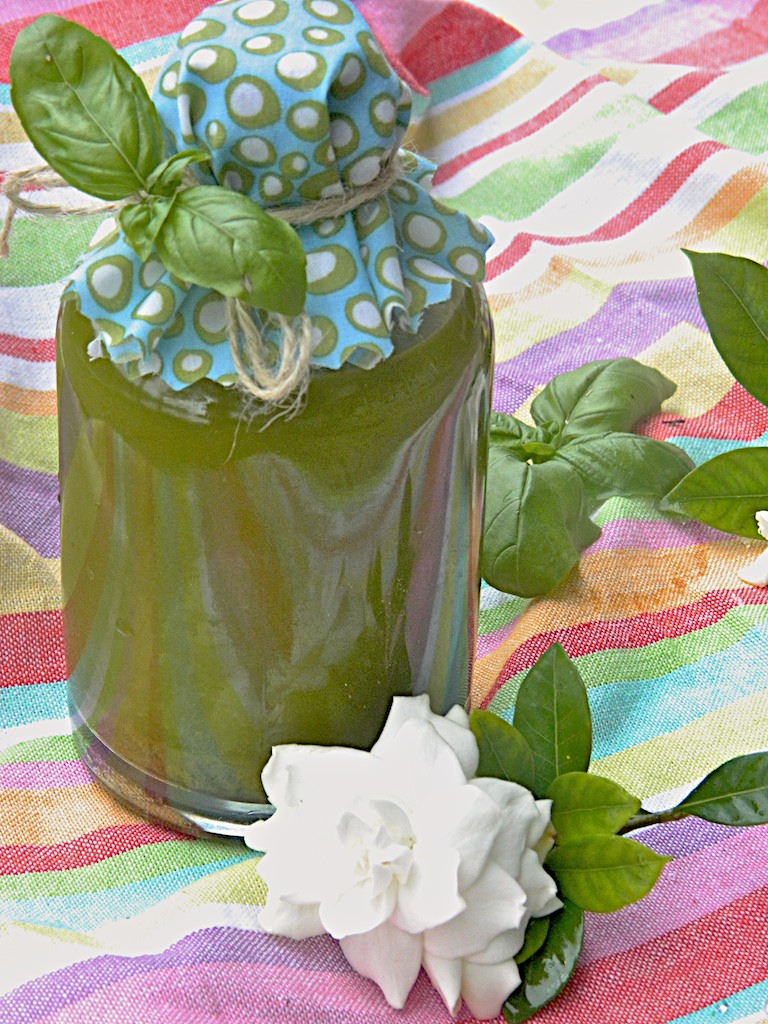 This may well be the easiest recipe ever.
Grab some good quality EVOO, a generous handful of fresh basil, and there's your green-hued bottle of goodness ready for you.
To be  just a tad more specific:
In a large pot, bring 500 ml (1 pint, 2 cups) of EVOO and 1 cup of loosely packed basil leaves to a simmer. Immediately turn the heat off and allow to cool in the pot for 30 minutes.
Process the oil and leaves in a blender then strain the precious and viscous liquid through a sieve.
Using a funnel, pour the strained, basil-infused oil into a glass bottle you have previously washed and dried.
I chose to use an old American whiskey bottle with a cork lid we had saved.
A bottle with an attitude, some would say!
This powerfully scented concoction will be very useful as a salad dressing mixed with lemon juice and salt, or simply drizzled on top of your favorite pasta or bruschetta.
Ode to Simplicity!
Silvia's Cucina is on Facebook and Twitter