Boar in red wine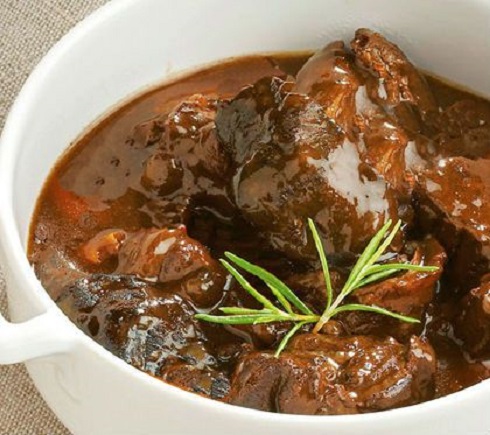 Ingredients For 4 people:
1 leg of wild boar
1 large onion
lard 80 grams
4 cloves of garlic
½ dl vinegar
4 cloves
2 cups dry red wine
salt, pepper.
PREPARATION
Larded wild boar meat with cloves and garlic, then rub it with salt and pepper and place in a bowl covered with water and vinegar, leaving it to marinate overnight.
After staying overnight, remove the thigh from the marinade, dry it and put it to brown on all sides with hot lard in a large pan, then add the onion and when it is golden, add yet the two glasses of red wine. Cover the pan and cook over low heat for about 3 hours and in the meantime if the juices were too dry, add a little 'water marinade.
Once cooked sliced meat and serve it wet from his own sauce restricted.