Chisoela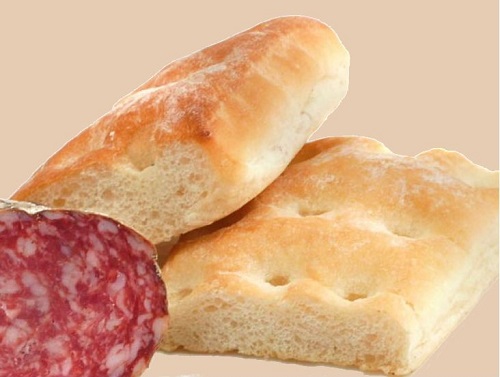 Ingredients For 6 people:
Flour 500g
lard
brewer's yeast
salt.
PREPARATION
Mix thoroughly the flour with lard, salt, baking powder and enough water because the end result is soft and smooth. Put it to rest for about 2 hours in a bowl covered with a tea towel in a warm place.
After this time, resume the dough, knead again slightly and then roll it out of the duplicity of about 1 cm in a baking pan greased with lard, all pinching with your fingers as decoration.
Put in oven and bake until the surface golden brown, then baked and consumatela as bread accompaniment to cold meats different.