Crab Pasta a la Salsa Verde
Crab Pasta a la Salsa Verde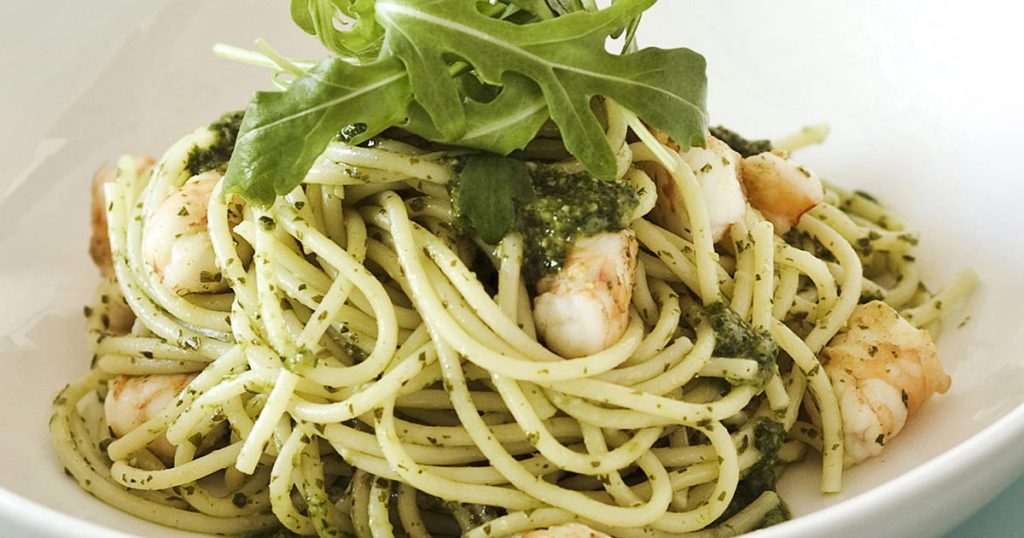 Ingredients
Makes 4 servings.
¾ pounds of your favorite pasta

½ pound backfin crabmeat, picked through for shells

1 bunch Fresh Italian parsley

1 cup fresh arugala or spinach

1 tablespoon white vinegar

1 teaspoon capers, drained

1 tablespoon minced garlic

1 teaspoon anchovy paste

1 teaspoon pine nuts

1 tablespoon olive oil
Directions
Cook the pasta according to the package instructions. Spaghetti usually takes about 7 to 10 minutes. When the pasta is tender, drain it well.
Blanche the parsley and arugala or spinach by dropping them into hot water for 30 seconds. Lift the greens out and transfer to a blender.
Add in the vinegar, capers, garlic, anchovy paste, pine nuts, olive oil, and ½ cup water and pulse until all of the ingredients are well combined. If the ingredients do not mix, add in another tablespoon of water and pulse again.
Add the crabmeat and ½-to-all of the salsa verde to the pasta and toss.