Dean Martin Show – Featuring Dean & Norm Crosby
Dean Martin Show  
Featuring DeanMartin & Norm Crosby
Dean Martin – Another great clip from the Dean Martin show.
This one features Dean Martin & Norm Crosby.
Really Cute Piece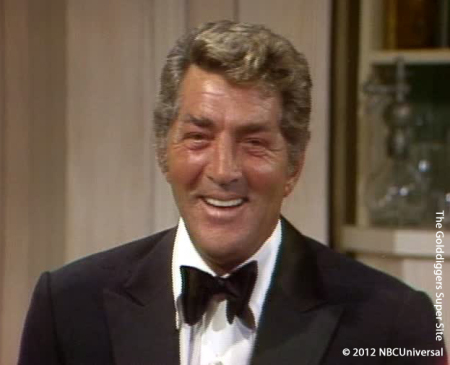 The Dean Martin Show was a TV variety-comedy series that ran from 1965 to 1974 for 264 episodes. It was broadcast by NBC and hosted by entertainer Dean Martin. The theme song to the series was his 1964 hit "Everybody Loves Somebody".
Dean Martin was initially reluctant to do the show, partially because he did not want to turn down movie and nightclub performances. His terms were deliberately outrageous: he demanded a high salary and that he need only show up for the actual taping of the show. To his surprise the network agreed. The terms of employment, and not having to appear for rehearsals, allowed Martin to appear in a series of Matt Helm films concurrent with the show's run, as well as other projects such as a co-starring role in the first Airport film in 1970.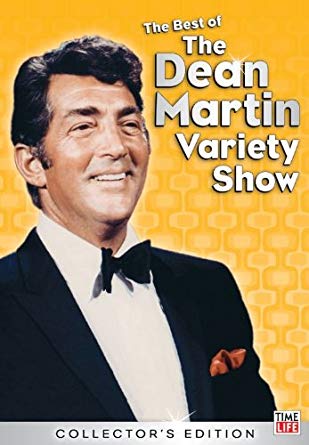 Dean Martin believed that an important key to his popularity was that he did not put on airs. His act was that of a drunken, work-shy playboy, although the ever-present old-fashioned glass in his hand often only had apple juice in it. The show was heavy on physical comedy rather than just quips (he made his weekly entrance by sliding down a fireman's pole onto the stage.) Martin read his dialogue directly from cue cards. If he flubbed a line or forgot a lyric, Dean would not do a retake. The mistake and his recovery from it went straight to tape and onto the air.
Norm Crosby
For those of you who don't know Norm Crosby. Norm is an American comedian sometimes associated with the Borscht Belt. He often appeared on television in the 1970s.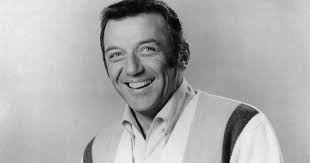 Norm Crosby went solo as standup comedian, adopting a friendly, blue collar, guy-next-door persona in the 1950s. He refined his standup monologues by interpolating malapropisms. Norm first appeared on The Tonight Show Starring Johnny Carson in December 1964. 
From 1974-84 he was on over half a dozen Dean Martin Celebrity Roasts.  From 1978-81, he hosted a nationally syndicated series, The Comedy Shop. The program featured a mix of up-and-coming stand-up comics and vaudeville legends that presented their material.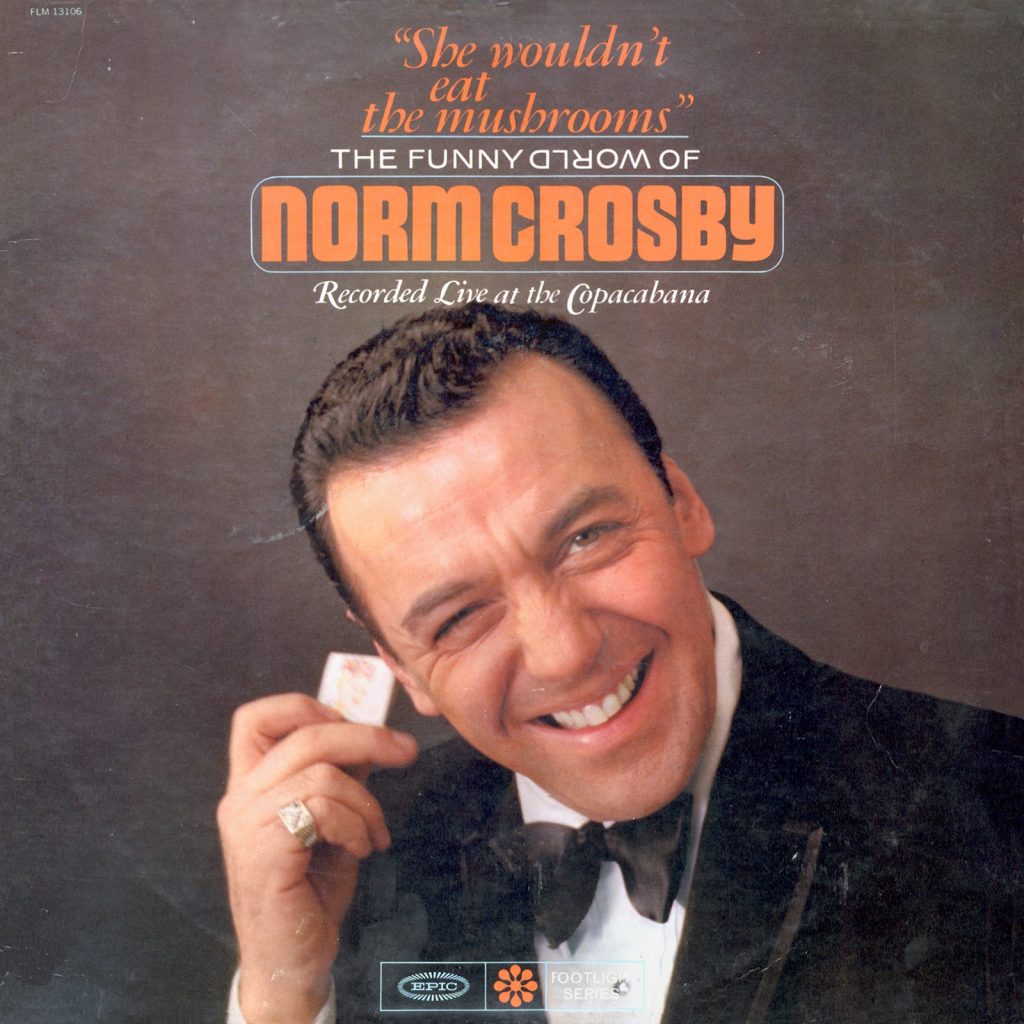 He has a star on the Hollywood Walk of Fame at 6560 Hollywood Boulevard
Norm Crosby is known for his use of malapropisms. He is often called The Master of Malaprop. 
Check out this Very Funny Video Below
More on Norm Crosby
In 1968, Norm Crosby co-starred on The Beautiful Phyllis Diller Show. This was an NBC-TV summer series.
In 1974, he co-hosted a Canadian variety television series, Everything Goes. From 1978 to 1981, Crosby hosted the nationally syndicated series, Norm Crosby's Comedy Shop.
In the late 1970s and early 1980s, Norm was a commercial pitchman for Anheuser-Busch Natural Light beer.
From 1983 until the program's disassociation with Jerry Lewis, Norm Crosby co-hosted and contributed to the annual Jerry Lewis MDA Labor Day Telethon. He has a star on the Hollywood Walk of Fame at 6560 Hollywood Boulevard, Los Angeles.
While serving on a submarine chaser in the North Atlantic during World War Two, Norm suffered permanent hearing damage due to loud depth charges. As a consequence, he is almost completely deaf without the use of powerful hearing aids.
Join Dominic and Frank on Facebook at Everybody Loves Italian. 
Be a part of our Everybody Loves Italian Family as we forever celebrate Life, Love and the Italian Experience.