Dean Martin & The Mills Brothers – PRICELESS – Makes you Smile
Dean Martin & The Mills Brothers
PRICELESS Moment
Makes you Smile
*
If you remember the Dean Martin Show, broadcast between September 16, 1965 through April 5th, 1974, you will recall priceless moments like this one with the Mills Brothers.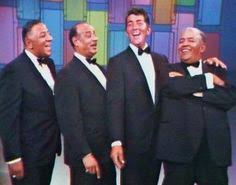 Dean always said that his inspiration came from the Mills Brothers. And in this video you can see why. Magnificent voices and smiles all around. These are men that were comfortable in who they were.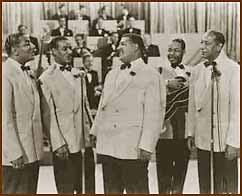 I always loved the Mills Brothers myself. Listen to the Harmony and watch their reations with each other and with Dean. Warm and engaging…. I just can't get enough.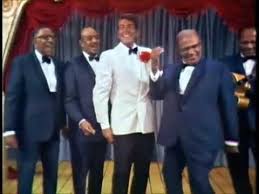 In this video watch Dean and The Mills Brothers perform a wonderful rendition of Paper Doll. Once you listen you will be whistling, singing or humming this tune for the rest of the day. Absolutely Priceless. I still can't understand why this type of wonderful music has fallen from favor in today's world.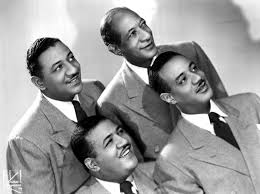 The Mills Brothers, sometimes billed the Four Mills Brothers, and originally known as the Four Kings of Harmony. They were an African-American jazz and pop vocal quartet who made more than 2,000 recordings over the years. They sold more than 50 million copies and garnered at least three dozen gold records during that time. The Mills Brothers were inducted into the Vocal Group Hall of Fame in 1998.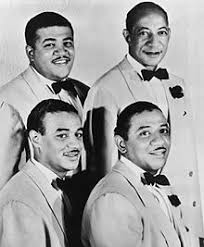 As young men they began singing in the choir of the Cyrene African Methodist Episcopal Church and in the Park Avenue Baptist Church in Piqua, Ohio.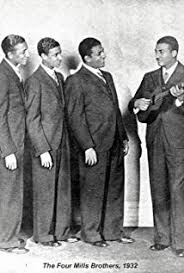 After lessons at the Spring Street Grammar School, they gathered in front of their father's barbershop or on the corner to perform. They entered an amateur contest at May's Opera House but while on stage Harry realized he had lost his kazoo. He improvised by cupping his hand over his mouth and mimicking the sound of trumpet. The brothers liked the idea and worked it into their act. John, the bass vocalist, would imitate the tuba. Harry, a baritone, imitated the trumpet, Herbert became the second trumpet, and Donald the trombone. John accompanied the four-part harmony on ukulele and then guitar. They practiced imitating orchestras they heard on the radio.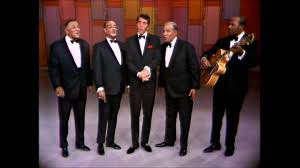 This is an absolutely priceless video that will make you smile. 
Wonderful Video Below