Easter Recipes: Breaded Lamb Ribs with Rosemary
Easter  Recipes
Breaded Lamb Ribs with Rosemary
Breaded lamb ribs are a perfect dish for your Easter menu. A savory recipe that will add flavor to your Sunday Lunch.

Breaded lamb ribs, a tasty traditional Italian Easter recipes. In Italy there are many traditional meals during Easter holidays which represent a good opportunity for families to meet up: Easter Breakfast, Easter Lunch and Easter Monday Lunch, when people use to go out for a picnic.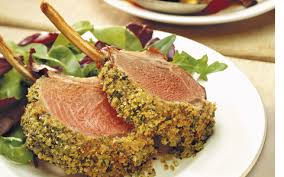 Easter Breakfast is traditionally a savory breakfast cheese pies, cured meats and boiled eggs, and this habit is sill kept alive in some regions, although Italian modern breakfast is generally sweet (coffee, milk, croissant or biscuits).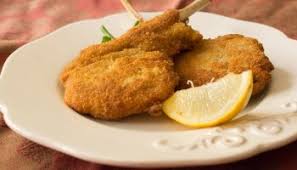 Easter Lunch is as important as Christmas Lunch, even if according to a common saying: Christmas with your family, Easter with whoever you want ("Natale con i tuoi, Pasqua con chi vuoi"). Yet, it's often a family lunch.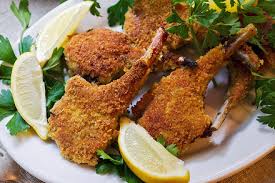 The opportunity to stay with your friends is in the Monday Easter Lunch "Pasquetta": this day is dedicated to trips and picnics, barbecues and is a chance to eat everything remained from the Easter Lunch!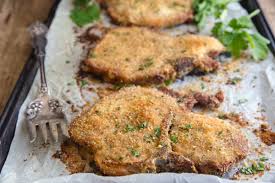 Breaded lamb ribs is a recipe from the traditional Easter menu of the Sunday Lunch. In Italy (and in Christian countries) lamb is one of the the important.
Instructions
In a bowl beat the eggs with the milk and add the pepper.
Chop the thyme and rosemary leaves.
In another dish put the bread crumbs, parmesan, thyme and rosemary and mix.
Dip the ribs in eggs and then in the seasoned bread crumbs mix you prepared.
Meanwhile, in a pan heat the oil and when it is hot, fry the ribs. When they take a golden color you can put them on a paper towel.
Season with salt and serve still hot, with a side dish such as rocket salad with Grana Padano and Balsamic Vinegar.