Eydie Gorme' – What did I Have? – Spectacular…!
Eydie Gorme' – What did I Have?
Spectacular
*
Early years. Gormé was born in the Bronx to Sephardic Jewish parents. Her father was born in Sicily, her mother in Turkey. They spoke several languages at home, including Ladino, which is rooted in Spanish.After graduating from William Howard Taft High School, which she attended with Stanley Kubrick, Gormé found a job as a translator.
At night she studied at City College. On weekends she sang in a band led by Ken Greengrass.
Actually her birth name was Edith Gormezano subsequently changed to Eydie Gorme'.
A Little Humor
She appeared on the radio program Cita Con Eydie (An Appointment with Eydie), changing her name from "Edith" to "Edie" and then "Eydie" because people mispronounced "Edie". She considered changing her last name, but her mother told her, "'It's bad enough that you're in show business. How will the neighbors know if you're ever a success?'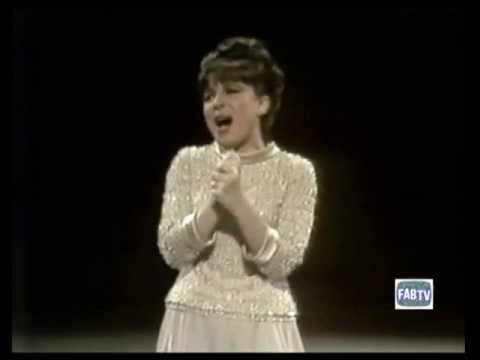 Eydie Gormé had her first chart hit, "Too Close for Comfort", in 1956 after moving from Coral to ABC-Paramount Records. Two more hits followed. "Mama, Teach Me to Dance" and "Love Me Forever" reached the Top 40 singles chart while her albums Eydie Gorme and Eydie Swings the Blues reached the Top 20 albums chart.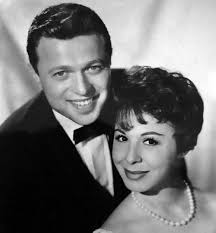 In 1957 Eydie Gormé and Steve Lawrence were married, and several months later they hosted Steve Allen Presents the Steve Lawrence-Eydie Gormé Show after Allen retired from The Tonight Show. Three more singles by Gormé and two more albums became chart hits. In 1960 they sang in clubs and released We Got Us, their first album as a duo. They received a Grammy Award for Best Performance by a Vocal Group for the title track from the album. 
*
Join Joanne and Frank on Facebook at
and