Roberto Benigni Wins the Oscar – PRICELESS REACTION
Roberto Benigni Wins the Oscar
PRICELESS REACTION
*
For those who do not recognize Roberto Benigni he is a wonderful Italian actor and comedian. His reaction to receiving the awards is absolutely delightful. This is a MUST WATCH. 
Sofia Loren's great friend – Roberto Benigni is perhaps best known outside Italy for his 1997 tragicomedy, Life Is Beautiful. The film is about an Italian Jewish man who tries to protect his son's innocence during his internment at a Nazi concentration camp, by telling him that the Holocaust is an elaborate game and he must adhere very carefully to the rules to win. Benigni's father had spent three years in a concentration camp in Bergen-Belsen.  La vita è bella is based in part on his father's experiences. Benigni was also inspired by the story of Holocaust survivor Rubino Romeo Salmonì.

The story and presentation of the film had been discussed during production with different Jewish groups to limit the offense it might cause.  The film was attacked by critics who accused it of presenting the Holocaust without much suffering. Some people considered the idea of "laughing at everything" was not appropriate. More favourable critics praised Benigni's artistic daring and skill to create a sensitive comedy involving the tragedy.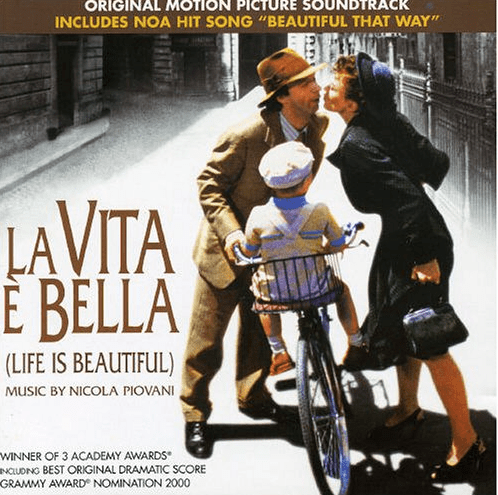 In 1998, the film was nominated for seven Academy Awards. At the 1999 ceremony, the film was awarded the Oscar for Best Foreign Language Film (which Benigni accepted as the film's director), Best Original Dramatic Score (the score by Nicola Piovani), and Roberto received the award for Best Actor .  This was a first for a male performer in a non-English-speaking role, and only the third overall acting Oscar for non-English-speaking roles.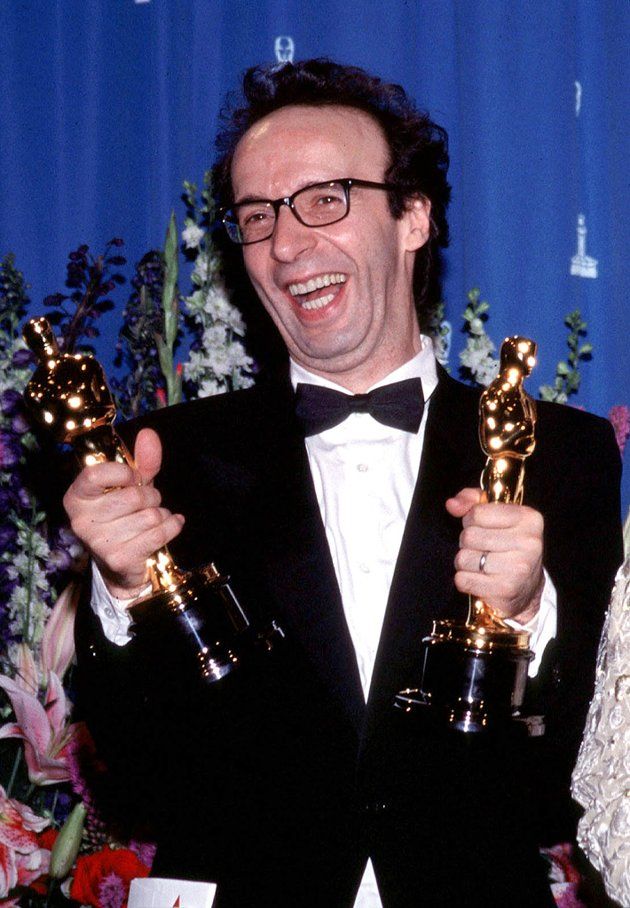 Famously, giddy with delight after Life Is Beautiful was announced as the Best Foreign Language Film, Roberto climbed over and then stood on the backs of the seats in front of him. He applauded the audience before proceeding to the stage.
After winning his Best Actor Oscar later in the evening, he said in his acceptance speech, "This is a terrible mistake because I used up all my English!" To close his speech.  Roberto Benigni quoted the closing lines of Dante's Divine Comedy, referencing "the love that moves the sun and all the stars." At the following year's ceremony, when he read the nominees for Best Actress (won by Hilary Swank for Boys Don't Cry), host Billy Crystal playfully appeared behind him with a large net to restrain Benigni if he got excessive with his antics again. On a 1999 episode of Saturday Night Live, host Ray Romano played him in a sketch parodying his giddy behavior at the ceremony.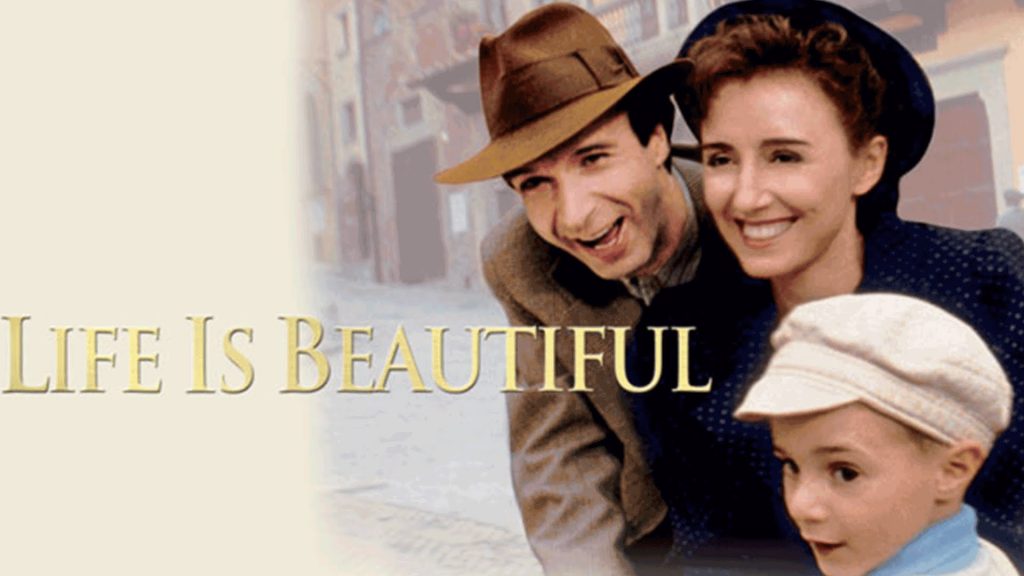 Here's a clip from the 71st Academy Awards Celebration. You won't believe his acceptance speech! A perfect example of the fact that …. it's really all about Love!
Everybody Loves Italian
Dominic & Frank forever Celebrating Everything Good about Italian
Join us on Facebook at Everybody Loves Italian