Dean Martin & Foster Brooks – Drunken Airline Pilot
Dean Martin & Foster Brooks
Drunken Airline Pilot
This video is hilarious and possibly the Funniest Video of all time.  Foster Brooks you may recall impersonated a Drunk. That was his thing. And as a recovered alcoholic he really had it down.
In this piece Dean Martin is having a hard time trying to keep himself from laughing but.. it's impossible. No matter how many times I see this I end up crying out loud. Absolutely one of the best.
The Dean Martin Show, not to be confused with the Dean Martin Variety Show (1959–1960), was a TV variety–comedy series that ran from 1965 to 1974 for 264 episodes. It was broadcast by NBC and hosted by entertainer Dean Martin. The theme song to the series was his 1964 hit "Everybody Loves Somebody".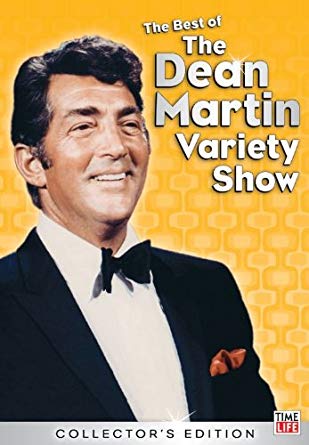 Dean Martin was initially reluctant to do the show, partially because he did not want to turn down movie and nightclub performances. His terms were deliberately outrageous: he demanded a high salary and that he need only show up for the actual taping of the show. To his surprise the network agreed. As daughter Deana Martin recalled after meeting the network and making his demands Martin returned home and announced to his family, "They went for it. So now I have to do it." (The terms of employment, and not having to appear for rehearsals, allowed Martin to appear in a series of Matt Helm films concurrent with the show's run, as well as other projects such as a co-starring role in the first Airport film in 1970.)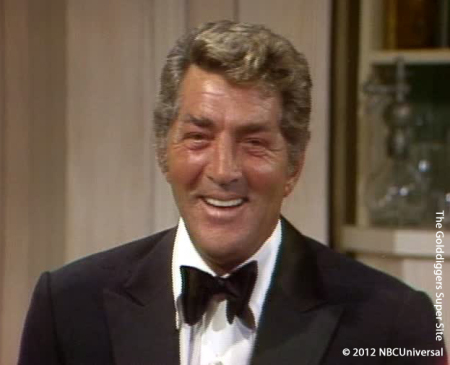 Dean Martin believed that an important key to his popularity was that he did not put on airs. His act was that of a drunken, work-shy playboy, although the ever-present old-fashioned glass in his hand often only had apple juice in it. The show was heavy on physical comedy rather than just quips (he made his weekly entrance by sliding down a fireman's pole onto the stage.) Martin read his dialogue directly from cue cards. If he flubbed a line or forgot a lyric, Dean would not do a retake, and the mistake, and his recovery from it, went straight to tape and onto the air.
The Dean Martin Show was shot on color videotape beginning in 1965 at Studio 4 inside NBC's massive color complex at 3000 West Alameda Avenue in Burbank, California. The same studio was used for Frank Sinatra's yearly TV specials in the late 1960s, and Elvis Presley's 1968 "Comeback Special". 
Foster Brooks and Dean Martin 
Drunken Airline Pilot
Click below for the video
We Love Ya, Dominic & Frank


#EverybodyLovesItalian
www.dev.everybodylovesitalian.com