Frank Sinatra & Celine Dion Fantastic Tribute – "All The Way"
Frank Sinatra & Celine Dion
"All The Way"
Fantastic Tribute 
*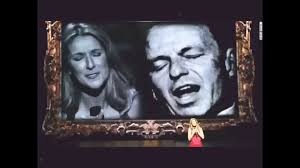 This particular video is of Celine singing with Frank in the distance. It's a must see if you are either an Old Blue Eyes or Celine Dion Fan. Wonderfully done. Bravo David Foster and Celine.
The Best of Celine Dion & David Foster is a compilation album by Canadian singer Celine Dion, released by Sony Music Entertainment in selected Asian countries on 19 October 2012. It features songs produced by Grammy Award-winning musician, record producer and songwriter, David Foster, including previously unreleased "If I Can Dream" (duet with Elvis Presley) and "All the Way" with Frank Sinatra.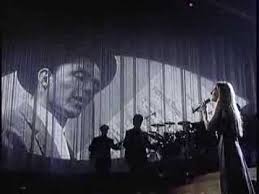 *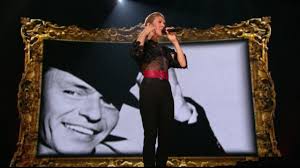 The Best of Celine Dion & David Foster also contains duets with Andrea Bocelli, Frank Sinatra, Luciano Pavarotti and Clive Griffin. Three songs included here were featured in films: "Because You Loved Me" in Up Close & Personal, "When I Fall in Love" in Sleepless in Seattle and "The Prayer" in Quest for Camelot. However, the album does not include any song from Unison (1990), where Foster produced five tracks. The cover photo was taken from an exclusive session with Dion and Foster at the Caesars Palace in Las Vegas in October 2005, made by photographer Jerry Metellus for the NUVO magazine.
*
*
Join Joanne and Frank on Facebook at
and