Frankie Avalon – De De Dinah – Bandstand – A More Innocent Time
Frankie Avalon
"De De Dinah"
American Bandstand
From a More Innocent Time
*
Frankie Avalon (born Francis Thomas Avallone; September 18, 1940) is an American actor, singer, and former teen idol. Frankie Avalon had 31 charted U.S. Billboard singles from 1958 to late 1962, including the number one hits "Venus" and "Why" in 1959.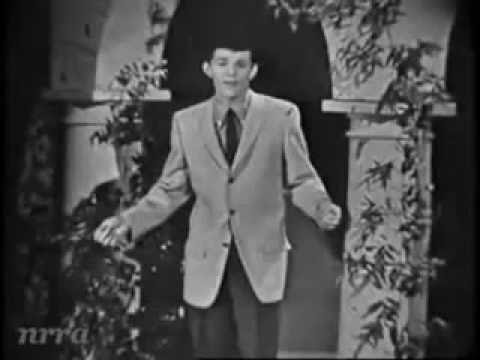 Avalon was born in Philadelphia, the son of Mary and Nicholas Avallone.
In December 1952, Frankie Avalon made his American network television debut playing the trumpet in the Honeymooners "Christmas Party" sketch on The Jackie Gleason Show. Two singles showcasing Avalon's trumpet playing were issued on RCA Victor's "X" sublabel in 1954. His trumpet playing was also featured on some of his LP songs as well. As a teenager he played with Bobby Rydell in Rocco and the Saints.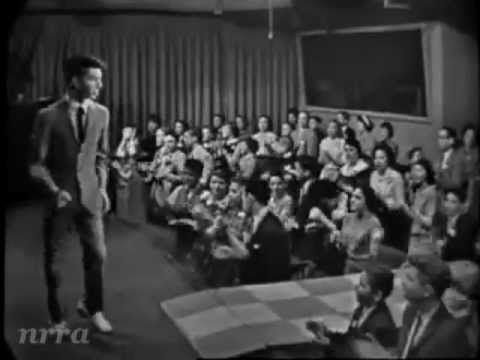 "Why" was the last #1 of the 1950s.
Avalon had 31 charted U.S. Billboard singles from 1958 to late 1962, including "Just Ask Your Heart" (U.S. #7), "I'll Wait for You" (U.S. #15), "Bobby Sox to Stockings" (U.S. #8), and "A Boy Without a Girl" (U.S. #10). He was less popular in the U.K., but did still manage four chart hits with "Why", "Ginger Bread", "Venus" and "Don't Throw Away All Those Teardrops". Most of his hits were written and/or produced by Bob Marcucci, head of Chancellor Records.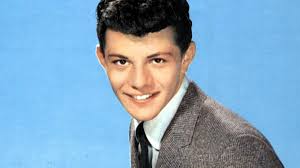 In the late 1950s, teen idols were often given roles in films, supporting older male stars in order to attract a younger audience, such as Ricky Nelson in Rio Bravo (1959). 
Rushes for the movie Timberland were seen by John Wayne, who was looking for a young actor to play the (fictitious) role of "Smitty" in his passion project, The Alamo (1960). Avalon was cast in his second dramatic part. After making the film Wayne told the press "We're not cutting one bit of any scene in which Frankie appears. I believe he is the finest young talent I've seen in a long time.
Frankie Avalon
Singing "De De Dinah" from a refreshingly more innocent time.
Join Joanne and Frank on Facebook at
and