Nonna / Grandmom – 10 Priceless lessons we learned from Her
Nonna / Grandmom
10 Priceless Lessons we Learned from Her
See if you agree with our list of 10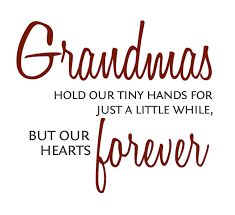 *
Whether you knew it as Nonna's or Grandmom's House it was the place we all loved. She was the cog around which the wheel turned.  
Lessons Learned with Her Last Forever
*
#1. Sharing
*

 
 At Nonna's – We spent a great deal of time at our Nonna's house playing with our cousins and Learning to Share. 
*
#2. Don't Waste Food
*
At Nonna's – I remember my grandmother telling me stories about Italy and how hard it was. And then about the depression when people were happy to have anything to eat.
No food was wasted in Grandmom's House
*
#3. Don't Complain
*
At Nonna's – I never heard my Grandparents or my Parents for that matter… Complain.
Nonna used to say "If I hear you complain I'll give you something to really Complain about". 
*
#4. To Play Games
*
At Nonna's – Grandmom was Our Entertainer and our Best Friend. We played Scopa, Canasta, Monopoly and twenty questions among others.
She was the rock in our family and all the kids loved her.  
*
#5. To Behave
*
At Nonna's – We were expected to behave. That's just the way it was. Nonna never hit us. Never! She just looked at you…
"Disappointed" 
She made you feel so guilty that you never did whatever it was again. 
What an Adorable Lady. 
*
#6. To Get Along 
*
 At Nonna's – Grandmom used to counsel us to
"Learn to Get Along".
"You catch more flies with honey than you do with vinegar" she would gently lecture us.
If you learn to get along you will have a happy life.
*
#7. Importance of Good Food
*
At Nonna's we always had fresh food either from the garden or from the huckster that would come around every day.
Everything had to be fresh. She would tell us that time and again. 
*
#8. Do the Right Thing 
*
I remember her saying:
Nonna's – "Even if you are by yourself, no one is watching and you could get away with doing the wrong thing…do the right thing anyway".
*
#9. Be Kind
*
Nonna – Once she was standing by the window when a poor vagrant guy came into the alley and urinated on the side of the house.
She grabbed a pot, went outside and hit the guy on the head and then……
She made him a sandwich!!!
*
#10. Respect
*
At Nonna's – This was just understood. You did not embarrass her or your family under any circumstances. PERIOD…
She was Gentle and Kind but very strong too. You respected your elders and that was that…. Not up for discussion.
*
Nonna – Whether you knew her as Nonna or Grandmom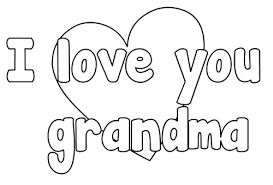 Thank God for Her
What an Adorable Lady
*
Everybody

Loves

Italian