Homemade Pasta Dough Recipe
Homemade Pasta Dough Recipe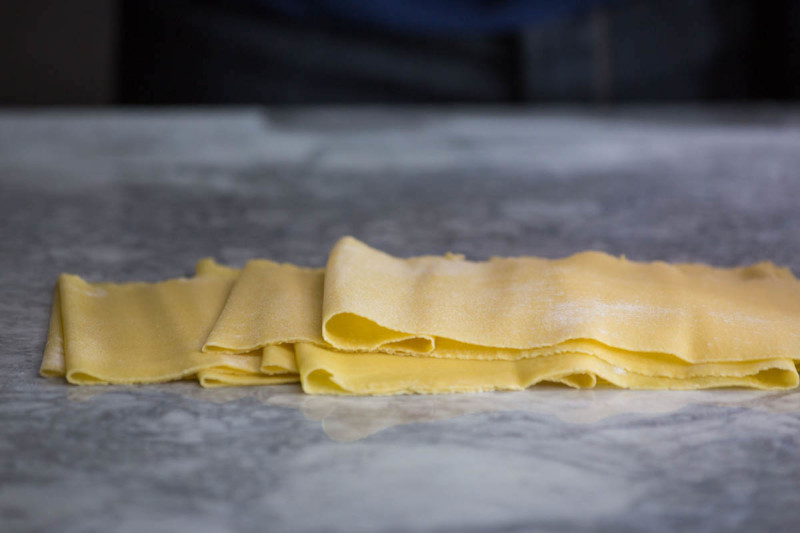 Step 1: Make the pasta dough
Put 00 flour onto a cold surface and use a fork to form a well in center. Season the center of the well with salt and add olive oil.
Crack eggs into bowl and gently whisk together.
Add a third of whisked eggs into well.
Use the fork to gradually incorporate flour into the eggs.
Once mostly soaked in, add another third, continuing to mix into the flour, careful not to let eggs slide out.
Create another well in the middle of the flour and egg mixture and add the remaining egg, combining until the dough looks like crumbs.
Once all the egg is incorporated, flour your hands and begin forming a ball. Continue to flour your hands and knead the ball of dough until firm and elastic, turning and twisting the ball for about 10 minutes.
Wrap in plastic wrap and rest for at least 20 minutes before rolling.