How to Grill Pecorino Cheese
How to Grill Pecorino Cheese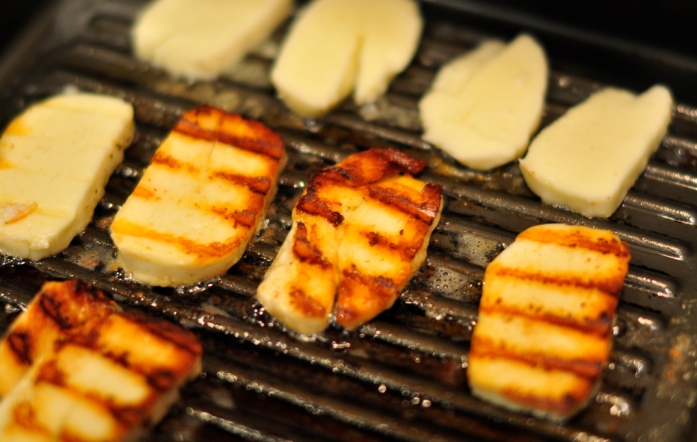 Grilled Pecorino Cheese with Herbs
A super fast, nice recipe idea for an aperitif or a small appetizer. Pecorino romano is an aged salty cheese, therefore it pairs well with a sparkling prosecco, since it can gives a certain sense of thirst.
Simply marinated the slices of cheese in olive oil and spices, and then grill them. You will love the strong yet soft consistency of the grilled cheese combined with the taste of fresh  herbs.
Cut the cheese in 4 slices about 1/2 inch.
Leave them to rest for an hour in a pot with some extra-virgin olive oil and chopped mint and oregano.
Turn the Pecorino slices upside down every now and then so that they absorb the sauce.
Drain and put them on a grill to cook adding the seasoning of oil and herbs remained.
Cook the other side and serve immediately.