Italian Grandma Gina – Old Fashioned Italian Chicken Soup
Italian Grandma Gina
Old Fashioned Italian Chicken Soup
In lovely Broken English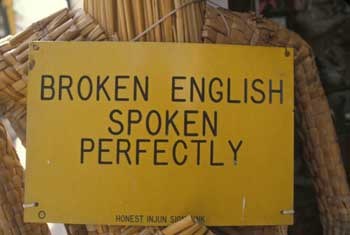 *
Italian Grandma Gina never fails to please. In her adorable broken English accent she explains about her recipe for
Italian Chicken soup
to Die For. 
Gina Petitti (Italian Grandma Gina) was born in 1935 in Faeto, Italy. Her family ran a farm in Italy and she met her husband, Vito, in the same town. In 1970 Gina, Vito, and 4 children immigrated to America.
Gina's husband passed away in 2012, but she is surrounded by a large family, which includes 9 grandchildren, and lives 5 minutes away from her eldest daughter in New Jersey.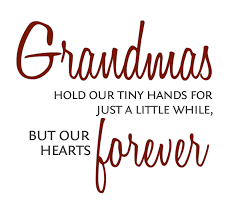 Gina enjoys making food for her family in the same old fashion ways as she was taught by her mother in Italy. She also enjoys gardening, and being an active member of her local Church.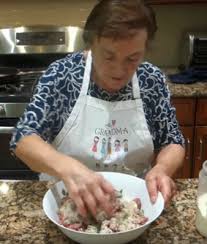 In our house growing up Chicken soup was always made with fresh chicken and home made chicken stock. In the winter time there was nothing more delicious that a hot bowl of freshly made chicken soup from Mom's kitchen. Take a moment and watch this video. I can taste the Italian Chicken Soup right through the screen.
In Italy, chicken soup is often served with pasta, in such dishes as cappelletti in brodo, tortellini in brodo and passatelli. Even when served on its own, the meat and any vegetables used are usually removed from the broth and served as a second dish….
Delizioso!
Chicken soup is a soup made from chicken, simmered in water, usually with various other ingredients. The classic chicken soup consists of a clear chicken broth, often with pieces of chicken or vegetables; common additions are pasta, dumplings, or grains such as rice and barley. Chicken soup has acquired the reputation of a folk remedy for colds and influenza, and in many countries is considered a comfort food.
Variations on the flavor are gained by adding root vegetables such as parsnip, potato, sweet potato and celery root, herbs such as parsley, dill, other vegetables such as zucchini, whole garlic cloves or tomatoes and black pepper. The soup should be brought slowly to a boil and then simmered in a covered pot on a very low flame for one to three hours, adding water if necessary. A clearer broth is achieved by skimming the drops of fat off the top of the soup as it is cooking, first bringing the chicken to boil from a pot of cold water and discarding the water before continuing, or straining it through a strainer or cheesecloth. Saffron or turmeric are sometimes added as a yellow colorant. Then, the chicken can be shredded by hand and stored in the refrigerator until ready for use in the soup.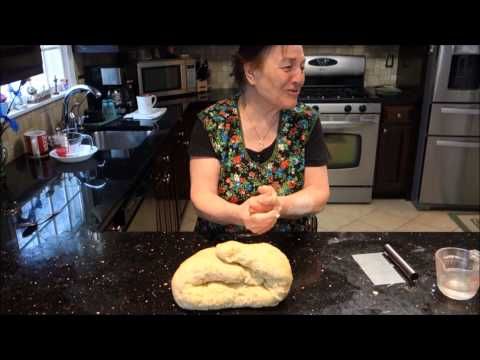 Italian Grandma Gina's recipe for Italian Chicken Soup
Enjoy
Join Joanne and Frank on Facebook at
and