Italian Green Bean Salad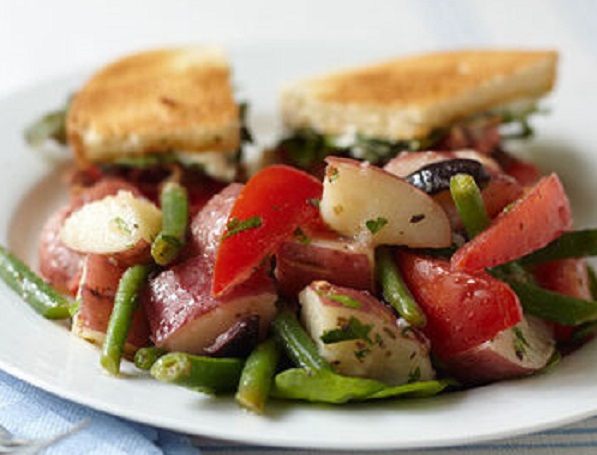 Total
Ingredients
12 new potatoes, halved
1/2 pound green beans, cut in half
1/2 pound baby spinach or lettuce of your choice
2 tomatoes, sliced in wedges
2/3 cup pitted olives of your choice
2 Tablespoons fresh parsley, minced
2 hardboiled eggs, cut into wedges
Directions
Place the potatoes in a saucepan of boiling water and cook until almost soft (approximately 5 minutes).
Add the green beans and cook with potatoes for 2 minutes. Drain and rinse under cold water.
Combine the potatoes, green beans, tomatoes, olives and parsley in a bowl.
Drizzle the Classic Italian Dressing and toss lightly.
Refrigerate for at least 1 hour or longer. Can be made a day prior to serving.
To serve, place spinach or lettuce leaves in bowl or platter. Add the other ingredients and garnish with the egg wedges.