Lentil and cherry tomato soup
Lentil and cherry tomato soup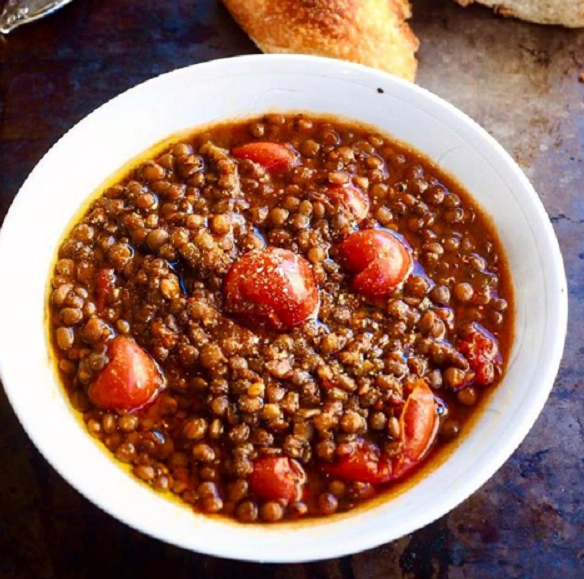 Lentil and cherry tomato soup

1 small brown onion, finely chopped
1 carrot, finely chopped
1struck of celery, thinly sliced
3 tablespoons of extra Virgin olive oil (plus more for drizzling, if liked)
2 cups of cherry tomatoes, halved or whole
250 gr of puy lentils
Salt and pepper for seasoning
2 cups of vegetables stock
Chopped parsley to add at the end, if liked

Heat the oil in a saucepan, add chopped vegetables and stir fry for 1-2 minutes, then add tomatoes, lentils and stir through. Cover with stock, add extra water to make sure lentils are fully submerged. Cook on low for 35-40 min or until the lentils are cooked through. Add extra water as needed during the cooking time. Season with salt and pepper and serve hot!
Drizzle with extra oil (or chillie oil!) and add chopped parsley, if liked.
Join Joanne and Frank on Facebook at
and