Manicotti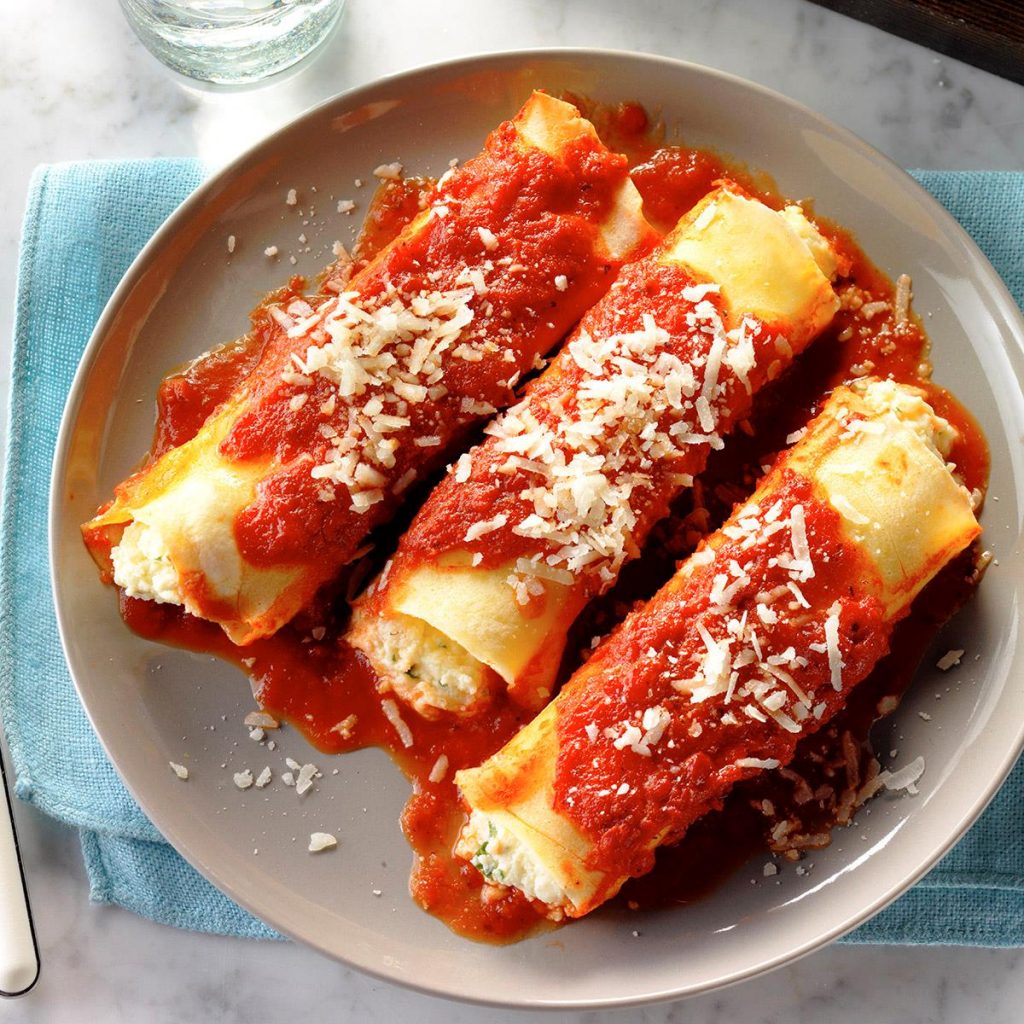 Serves 6
For the crepes:
8 eggs
1 cup milk
1 cup water
2 cups flour
makes 24 to 30 crepes
For the filling:
3 pound can of ricotta cheese
1/4 cup grated parmagianno cheese
3 eggs
1/2 pound mozzarella cheese, cut into small cubes
To complete the dish:
3 cups marinara sauce
1/4 cup parmagianno cheese
Mix the ingredients for the crepes in a large bowl until smooth. Allow batter to rest for 10 minutes.

Put a drop of oil in a 7 inch teflon coated frying pan, and rub oil with a paper towel over bottom of pan to coat. Heat pan over medium heat.

Pour 1/4 cup of batter into pan, tilting until bottom of pan is coated. Cook one minute on each side, do no allow to get too brown. Repeat until all batter is used.

Mix together ingredients for the filling in a large bowl.

Place 2 heaping tablespoons of the filling down the center of each crepe. Fold the two opposite ends of the crepe over the filling loosely to make a tube.

Coat the bottom of a large baking dish with 1 cup of the marinara sauce and place the manicotti in the dish.

Cover with remaining marinara and 1/4 cup parmagianno cheese.

Bake in a preheated oven at 350 degrees until hot all the way through 10-15 minutes.