Mario Lanza – Parlami d'Amore Mariu
Mario Lanza 
Parlami d'Amore Mariu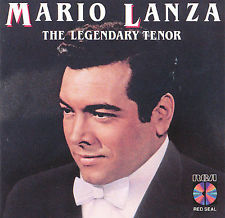 Mario Lanza was born Alfredo Cocozza in Philadelphia, Pennsylvania. He was exposed to classical singing at an early age by his Abruzzese-Molisan Italian parents. His mother, Maria Lanza, was from Tocco da Casauria, a town in the province of Pescara in the region of Abruzzo. His father, Antonio Cocozza, was from Filignano, a town in the province of Isernia in the region of Molise.
Mario Lanza started out at 16 years old in local operatic productions in Philadelphia for the YMCA Opera Company. He later came to the attention of longtime (1924–49) principal Boston Symphony conductor Serge Koussevitzky.
In 1942, Koussevitzky provided young Mario  Lanza (Cocozza) with a full student scholarship to the Berkshire Music Center at Tanglewood, Massachusetts. Reportedly, Koussevitzky would later tell him, "Yours is a voice such as is heard once in a hundred years." 
The song "Parlami d'Amore Mariu" is from the movie entitled: What Scoundrels Men Are! (Italian: Gli uomini, che mascalzoni!). This movie is a 1932 Italian comedy film directed by Mario Camerini.
The film was a great success. De Sica and Lia Franca became stars and the song Parlami d'amore Mariù was a hit. Rare in Italian film history, it was filmed on real Milan locations. The film was remade in 1953 by Glauco Pellegrini.
Listen to Mario Lanza sing this wonderful classic below
From Wikipedia
Join Joanne and Frank on Facebook at
and