Nicola di Bari- Il Cuore e' una' Zingaro (The heart is a gypsy)
Nicola di Bari
"Il Cuore e' uno Zingaro"
The Heart is a Gypsy
*
Years ago, I'm guessing sometime in the early 70's I became aware of both this singer Nicola di Bari and this song Il Cuore e' uno Zingaro. In America back then we listened to American Italian singers such as Frank Sinatra, Jimmy Roselli, Lou Monte, Connie Francis, Perry Como, Dean Martin and a bunch more of that era. Since most of us, grandchildren or children of Italian immigrants were not taught to speak Italian we didn't really know what songs were popular in Italy at the time.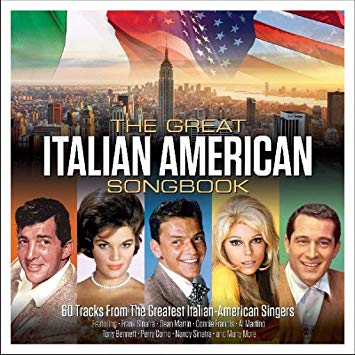 Working in the concrete world back then most of the guys I worked with were Italian. Many of them came from Maida Calabria where my Paternal grandparents emigrated from. Tony Qualtieri drove an Alfa Romeo. Another friend had a Mangusta Pantera and another friend, Joe Dinardo was an Italian car mechanic. There was always a Ferrari or some exotic car in his work garage and Italian music on his radio. That'w where I first heart of Nicola di Bari and the song Il Cuore e' uno Zingaro.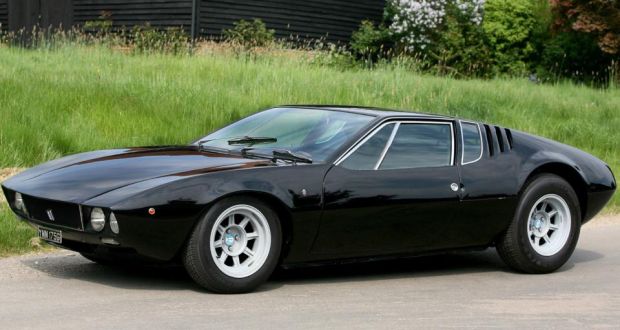 I shopped at Tony Bova's Italian store in Ambler Pa. the sister city of Maida in America. We made wine together every October, Soprasatte in December and on and on and on…. 
I played goalie on a soccer on an Italian team made up of guys again from the same town and I worked for some time with my friend Jimmy (Vincenzo) Calibraro… again from the same town. So simply by being around these guys on a daily basis I became aware of what was happening on "the other side" as they used to say. That included the music and the San Remo Festival which until then I had never heard of. Everything around me was Italian and I slowly began to pick up the dialect.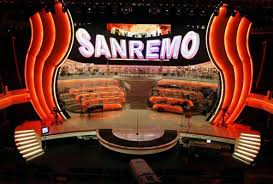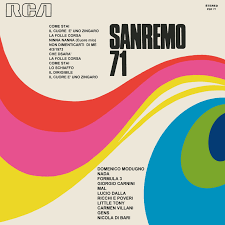 Even though I couldn't understand all the words I got the idea and loved the melodies of songs such as this one. And I began to listen to singers like Nicola di Bari, learning to really enjoy his music. This song which translates to "The Heart is a Gypsy" became one of my favorites.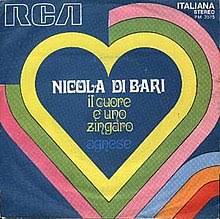 Nicola Di Bari, born Michele Scommegna on 29 September 1940, is an Italian singer, composer and actor. He is considered one of the "sacred monsters" of Italian pop music.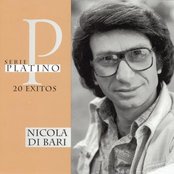 Even if you don't understand the words this is a great song.
"Il cuore è uno zingaro" (Italian for "The heart is a gypsy") is a song composed by Franco Migliacci (lyrics) and Claudio Mattone (music). The song won the twenty-first edition of the Sanremo Music Festival, with a double performance by Nicola Di Bari and Nada. It had been initially planned to be performed by Di Bari and José Feliciano. The Di Bari's version peaked at first place for six weeks on the Italian hit parade.
The song was later covered by several artists, including Al Martino in America. 
*
Hope You Enjoy
Video Below
Then Join Dominic and Frank on Facebook at Everybody Loves Italian where we forever celebrate Life, Love and the Italian Experience. 
More on Nicola di Bari
Born in Zapponeta, Apulia, Di Bari was the youngest of ten children in a family of farmers. He gave up his accountancy studies to go to work in the North Italy, and after a brief stop in Rome he moved in Milan where he made many different jobs. In 1962, in Cologno Monzese, he won a song contest with a song of which he was also the author, "Piano pianino". In 1964 he got his first commercial success with the song "Amore ritorna a casa". Between 1965 and 1967 he entered the competition at three editions of the Sanremo Music Festival, in couple with Gene Pitney.
In 1970 Di Bari obtained a great commercial and critical success with the song "La prima cosa bella", which ranked second at the Sanremo Music Festival and first on the Italian hit parade. In 1971 he won the Sanremo Music Festival and Canzonissima, with the songs "Il cuore è uno zingaro" and "Chitarra suona più piano". In 1972, he won again the Sanremo Festival and represented Italy at the Eurovision Song Contest with the song "I giorni dell'arcobaleno" ("The Days of the Rainbow"). In the following years Di Bari grew his international popularity, especially in Latin America, where he recorded several albums in Spanish and where he gradually focused his career.
Join Joanne and Frank on Facebook at
and