Italian Pickled Eggplant – Calabrian Style
How to Pickle Eggplant
 Calabrian Style 
*
Pickled Eggplant was / is one of the best things to eat with some Pecorino, Vino and a great chunk of Crusty Bread….. OMG – We had it growing up and still make it to this day… Unbelievable!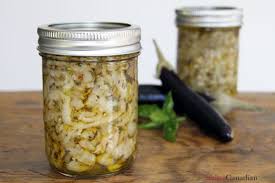 An Italian pickled vegetable dish is giardiniera, which includes onions, carrots, celery and cauliflower. Many places in southern Italy, particularly in Sicily, pickle eggplants and hot peppers.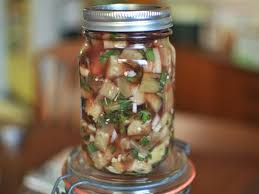 I remember back in the day packing a picnic that would include Giardiniera, some salt cured meats such as Sopprasatte, Capicollo, Salami along with some imported Mortadella, olive oil, olives, sun dried tomatoes and a lot of hard crusty bread. Combined with a bottle of red wine from the wine cellar and WOW.. What a picnic. It was more like a feast than a picnic but that's what we did.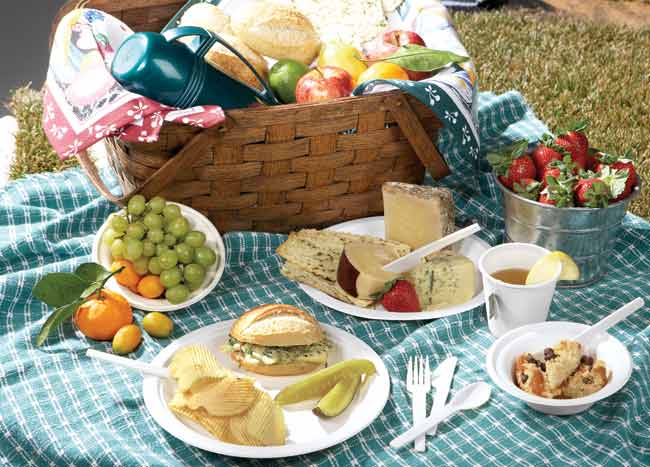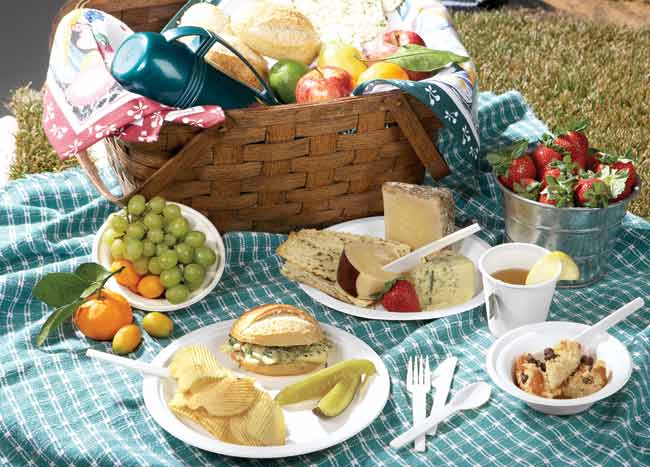 I remember my grandmother used to put a small very hot pepper into the Giardinera that in case you ate the pepper by accident OMG…  you couldn't catch your breath. 
By the way: The eggplant has a special place in folklore. In 13th-century Italian traditional folklore, the eggplant can cause insanity. In 19th-century Egypt, insanity was said to be "more common and more violent" when the eggplant is in season in the summer.
The spongy, absorbent fruit of the plant is widely used in cooking in many different cuisines, and is often considered a vegetable, even though it is a berry by botanical definition. As a member of the genus Solanum, it is related to the tomato and the potato. Like the tomato, its skin and seeds can be eaten, but, like the potato, it is not advisable to eat it raw.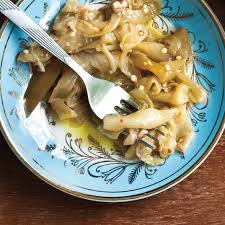 Pickled Eggplant – Calabrian Style
Video Recipe Below