Pork Chops Baked in Montepulciano d'Abruzzo
Pork Chops Baked in Montepulciano d'Abruzzo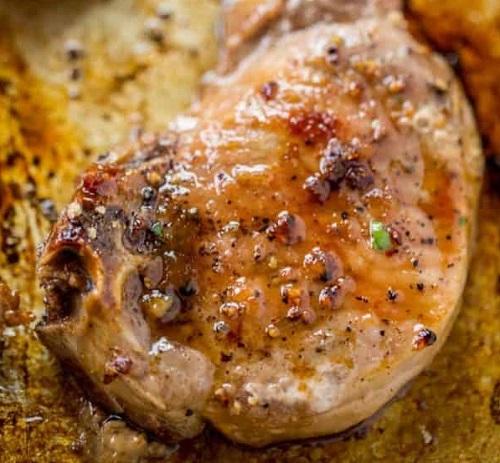 INGREDIENTS
Serves 4 people
4 center cut pork chops
1 yellow onion, sliced
2 cloves of garlic, chopped
8 baby Portobello mushrooms, sliced
2 Tbls of extra virgin olive oil
1 Tbls of butter
2 Tbls of flour
1 cup of Montepulciano d'Abruzzo
1/2 cup of beef broth
1/2 tsp of salt
1/2 tsp of fresh ground black pepper
PREPARATION
In a large frying pan sauté the pork chops in the oil and butter until browned, around 3 minutes on each side.
Transfer chops to a baking dish
Add the onions, garlic and mushrooms to the frying pan and sauté for 2 minutes.
Stir in the flour, salt and pepper.
Add the broth and the wine and cook until thick and bubbly.
Pour the sauce over the chops and cover with aluminum foil.
Heat the oven to 350 degrees and bake the chops for 1 hour.