Provencal Striped Bass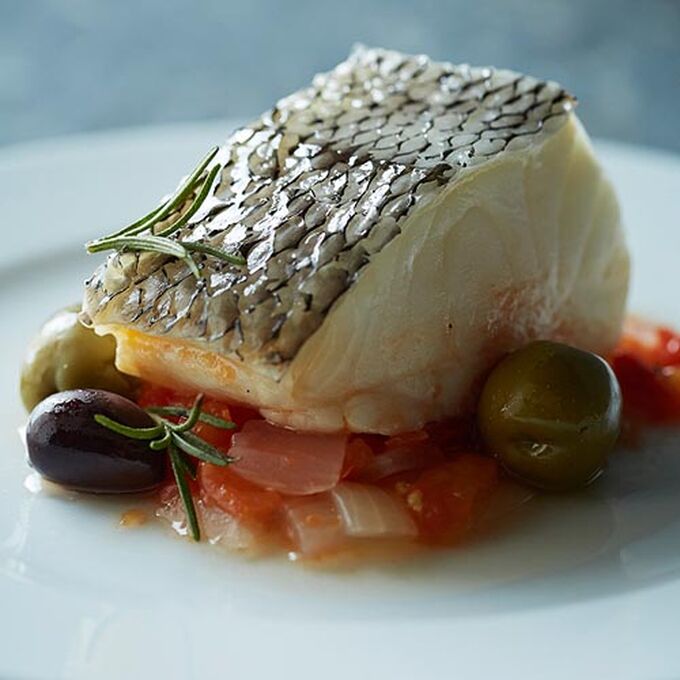 Serves
Makes 1 serving
Ingredients
1 to 5 oz. fillet of striped bass
1 medium tomato, chopped
¼ cup yellow onion, chopped
1 tablespoon water
1 tablespoon olive oil
1 clove of garlic
Salt and pepper
Sugar
Herbs of Provence
3 to 4 green olives and black olives
Procedure
This recipe was developed for the Lékué Steam Case.
Put the onion, water, oil, garlic and a pinch of salt and pepper into the Lékué Steam Case. Cook for 2 minutes at 800 watts.
Add the chopped tomato to the steam case along with the herbs, a pinch of sugar and a pinch of salt. You may also add green or black olives for a Mediterranean taste.
Place the bass on top of the tomato mixture. Season with salt and pepper. Cook in the microwave for 1 minute and 30 seconds at 800 watts and let sit 1 more minute before opening the steam case.
Drizzle olive oil on top and serve.
Join Joanne and Frank on Facebook at
and