Recipe for Baci di Dama: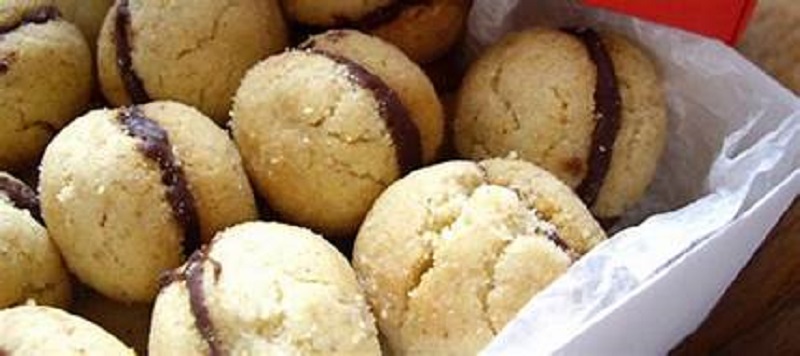 1 cup hazelnut flour (finely ground hazelnuts)
11 tablespoons cold butter
Cut butter into chunks and incorporate into both flours and sugar until it becomes a completely mixed dough. It is best to use a wooden spoon or your fingers to completely incorporate the butter with the flour mixture.

Place dough in the refrigerator for 10-30 minutes.

Form small balls the size of a quarter.

When placing them on the cookie sheet, press down slightly so that they are flattened on one side. They will form a dome shape: flat on one side, rounded on the other.

Bake at 350 degrees, for about 20 minutes, or until they just start to become slightly darker.

After the cookies have cooled spread a thin layer of Nutella on the flat side of the cookie and place another cookie on top, making a sandwich.