Ricotta Cookies – Rossella's Cooking with Nonna
Ricotta Cookies
Rossella's Cooking with Nonna
*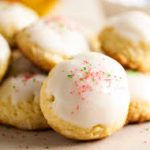 I remember these cookies. Both my Grandmother Madelena and Grandmom Julie used to make them every Christmas. I can still see the tray of white icing cookies sitting there on the table. You just couldn't resist them they were so delicious. 
I think everybody that grew up in an Italian household recalls these wonderful holiday traditional cookies.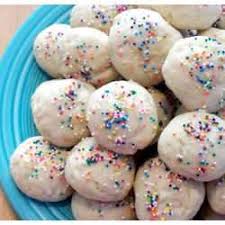 I
n today'r world you just go to the food shore and buy Ricotta. Pretty much any store these days worth it's salt stocks commercially made Ricotta Cheese. But years ago it wasn't that easy to buy good Ricotta cheese in the ares where I grew up. You had to make it yourself .So making simple things like cookies took o a whole different perspective when you think about the fact that you often had to mike you own ingredients before you could actually make the cookies.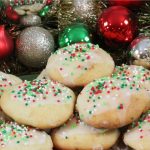 In fact now that I think about it my mother and both grandmothers used to make her own Ricotta Cheese. I recall running down to the Penn Fruit, a local food store back in the day and purchasing Rennet tables so that they could make the Ricotta.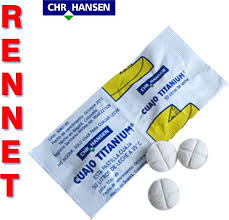 Mom had the fresh Ricotta that she had just made wrapped in cheeses cloth and hung in the kitchen over the sink to drip.  I have to give her a lot of credit for trying so hard. And the result was usually very good. She got an extra special feeling of accomplishment knowing that the ricotta in those cookies actually was created in her own kitchen.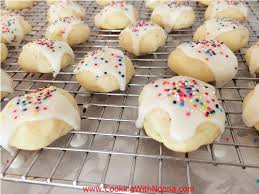 Hope you enjoy Rossella's Wonderful Recipe and
Buon Natale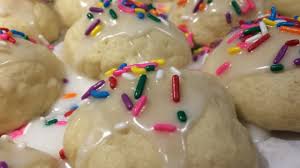 Join Dominic and Frank on Facebook at Everybody Loves Italian where we forever celebrate
Life, Love and the Italian Experience
Then visit us on the web at

www.dev.everybodylovesitalian.com