Rigatoni with Special Secret Sauce Chef John of Food Wishes
Rigatoni Al Segreto 
Rigatoni with Secret Sauce  
Everyone has their own version of spaghetti sauce and Chef John is no different. However over the years we have grown to be drawn to certain chefs because of their passion and expertise. Chef John is one of those wonderful chefs. 
Did You Know
Tomato sauce (also known as Neapolitan sauce, or salsa di pomodoro in Italian) can refer to a large number of different sauces made primarily from tomatoes, usually to be served as part of a dish, rather than as a condiment. Tomato sauces are common for meat and vegetables, but they are perhaps best known as bases for Mexican salsas or sauces for pasta dishes. Tomatoes have a rich flavor, high water content, soft flesh which breaks down easily, and the right composition to thicken into a sauce when they are cooked (without the need of thickeners such as roux). All of these qualities make them ideal for simple and appealing sauces.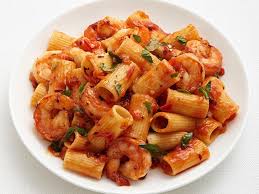 In countries such as the United Kingdom, Australia, New Zealand, and South Africa, the term tomato sauce is used to describe a condiment similar to ketchup. In some of these countries, both terms are used for the condiment.
The use of tomato sauce with pasta appears for the first time in 1790 in the Italian cookbook L'Apicio moderno, by Roman chef Francesco Leonardi.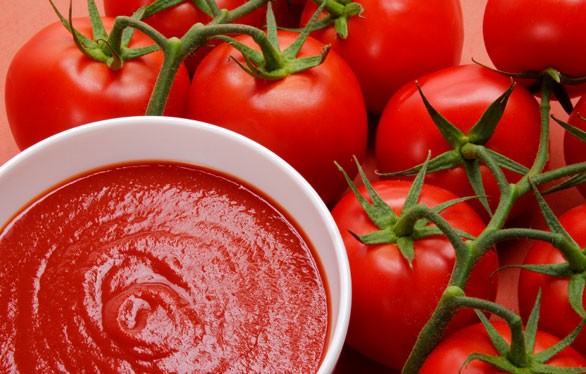 The simplest tomato sauce consists just of chopped tomatoes cooked down (possibly with olive oil) and simmered until it loses its raw flavor. Of course, it may be seasoned with salt, or other herbs or spices. Optionally, tomato skins may be scalded and peeled according to texture (especially thicker pelati paste varieties) and tomato seeds may be removed for aesthetic purposes, leaving just the tomato flesh and pulp.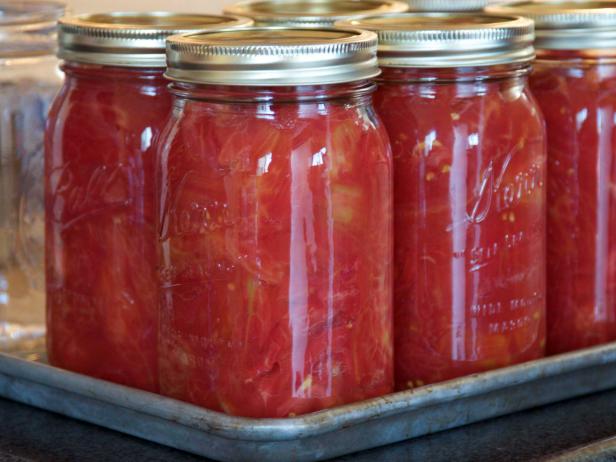 Hope you Enjoy Chef John's Special Secret Sauce combined with our favorite Rigatoni
*
Join Joanne and Frank on Facebook at
and
Visit us on the web at dev.everybodylovesitalian.com