Roasted Beets with Goat Cheese and Walnuts – Wonderful Italian Cook Chef John
Roasted Beets with Goat Cheese and Walnuts – Wonderful Italian Cook Chef John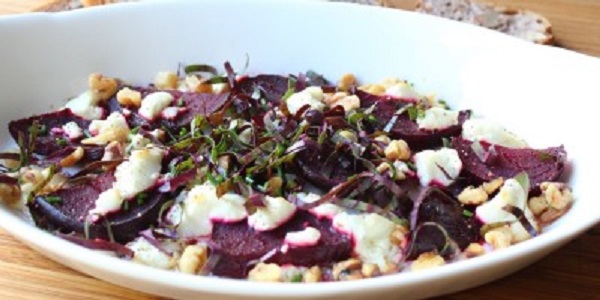 Beets are one of my favorite foods. I usually just peel them after they're cooked. Cut them into slices then add salt, pepper, Garlic Powder and put them into the refrigerator over night. YUM
In this particular video Chef John puts together a wonderful recipe featuring Roasted beets, goat cheese and walnuts. I love it.
He also shares with us how he uses the greens which we do also. Excellent and very good for you.
So we hope you enjoy the video and Have a great day.