Saint Joseph's Zeppole – Italian Grandma' recipe
Saint Joseph's Zeppole 
Italian Grandma recipe
*
This is an easy way to make St. Joseph's Zeppole.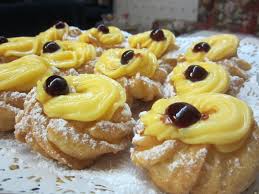 During the month of March St. Patrick may get all the attention with the famous parades and green beer, but for some Italian Americans (including me) it means  St. Joseph's Day.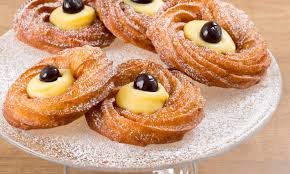 Growing up in an Italian American family, St. Joseph's Day was always one of my favorite holidays: I could take the day off from school and all I had to do was visit relatives and eat! The tradition was brought over with the first immigrants and is still celebrated in both the old Italian American neighborhoods in the big cities and households nationwide. Every March 19, Italian Americans across the country will be sitting down to one of our favorite feasts.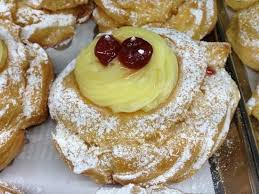 *
After one of these feasts…. for those that still have room left, there is always dessert and St. Joseph's Day means the famous Zeppole di San Giuseppe.
Zeppole di San Giuseppe are basically "Italian doughnuts" simply dusted with sugar, cinnamon and honey or (as usually found on the East Coast) filled with yellow cream and covered with whipped cream. 
*
Upon a typical Saint Joseph's Day altar, people place flowers, limes, candles, wine, fava beans, specially prepared cakes, breads, and cookies (as well as other meatless dishes), and zeppole. Foods are traditionally served containing bread crumbs to represent saw dust since Joseph was a carpenter. Because the feast occurs during Lent, traditionally no meat was allowed on the celebration table. The altar usually has three tiers, to represent the Trinity.
In Italy, March 19 is also Father's Day.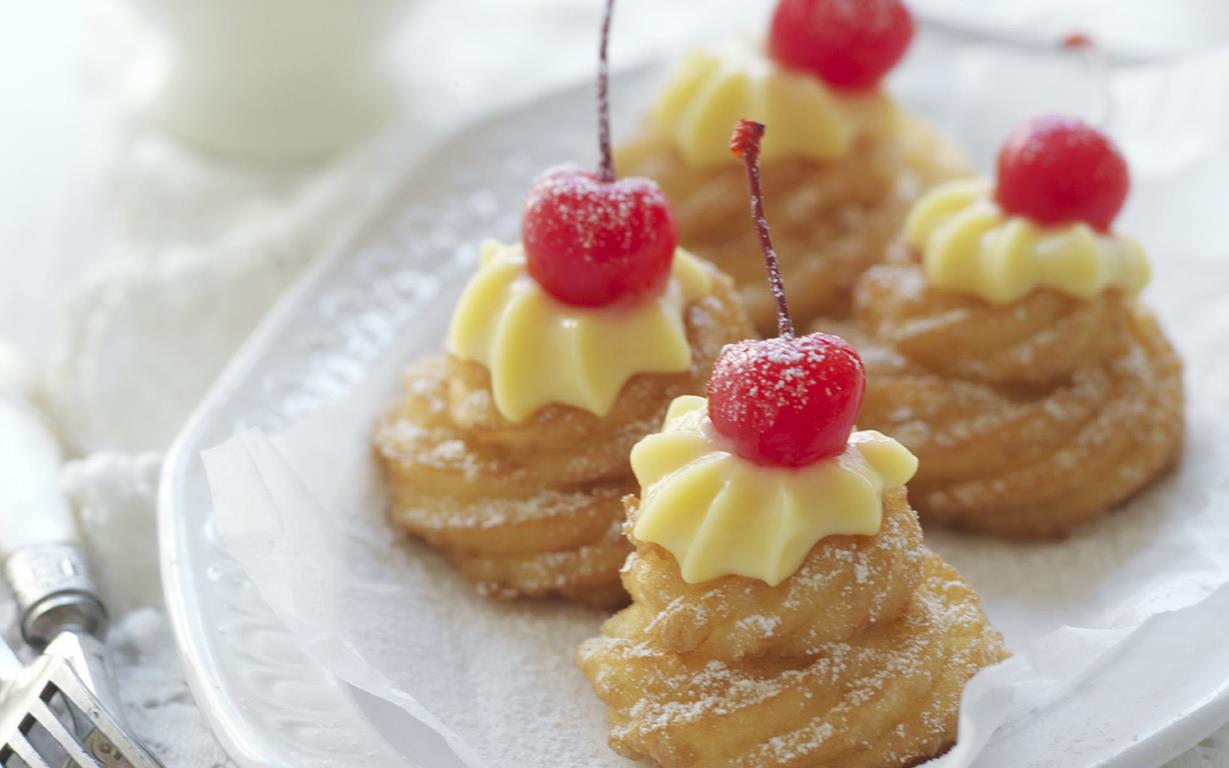 And always remember all over the world…
Everybody Loves Italian