Shrimp and red onion of Tropea
Shrimp and red onion Tropea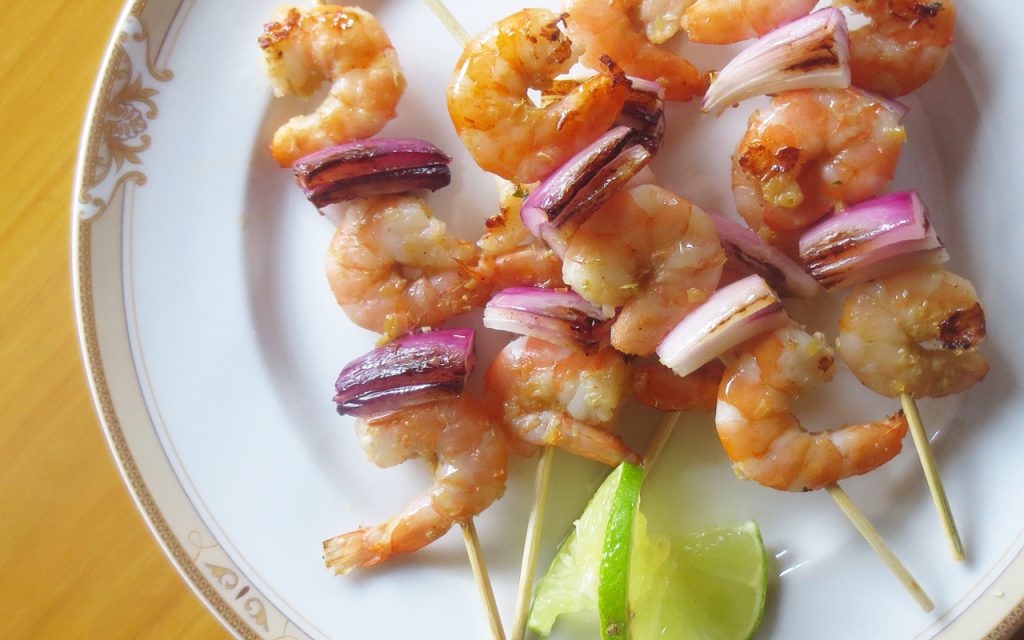 Skewers of shrimp and red onion Tropea
INGREDIENTS 
4 PEOPLE
shrimp, 24

red onions of Tropea, 2

Fresh lemongrass, 1

lemon, 1

extra vergin olive oil, to taste

salt, to taste

pepper, to taste

cane sugar, 1 tsp

garlic, 1 clove
PROCEDURE
Chop with knife or a food processor the lemongrass and garlic then add oil, pepper, sugar and a tablespoon of lemon juice and mix well.

Spread the mixture over the shrimp and let marinate for about 30 minutes in a covered container in the refrigerator .

Cut onions in 16 pieces.

Thread each skewer, alternating with each other, 3 shrimp and 2 pieces of onion.

Season with oil and salt.

Put on the grill for 5 minutes on both side.

Serve hot with a drizzle of olive oil and lemon juice sprinkle.