Sicilian Escarole Salad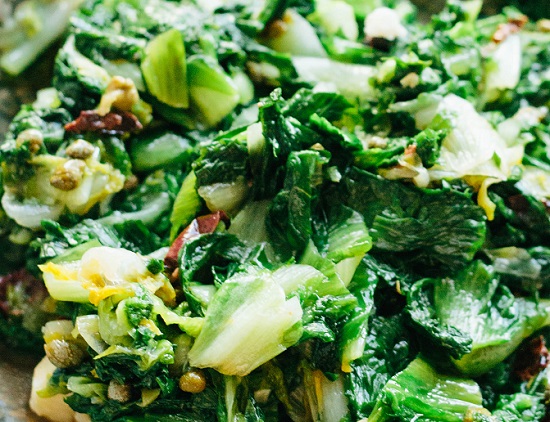 Sicilian Escarole Salad is an easy salad to prepare and is an excellent choice served before a nice Italian entree. The lemon juice and the olives work well with the bitter taste of the escarole.
INGREDIENTS
Serves 4 people
3 Tbls of extra virgin olive oil
2 heads of escarole, washed, dried and chopped
1/2 cup of lemon juice
2 Tbls of capers, drained and rinsed
12 kalamata olives, pitted
1/4 tsp of salt
1/4 tsp of fresh grated black pepper

PREPARATION

Heat the olive oil in a large frying pan.
Add the escarole and cook until wilted.
Stir in the lemon juice.
Add the capers and olive and cook for about 10 minutes.
Season with salt and pepper.