Sophia Loren – 15 Things You didn't know about Sophia Copy
Sophia Loren
15 Things you didn't know about
Sophia Loren
Sophia Loren was born Sofia Villani Scicolone on 20 September 1934 in the Clinica Regina Margherita in Rome, Italy. She was the daughter of Romilda Villani and Riccardo Scicolone, a construction engineer of noble descent (Loren wrote in her autobiography that she is entitled to call herself the Marquess of Licata Scicolone Murillo).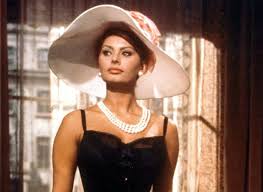 An illegitimate child born out of wedlock, her father Riccardo Scicolone refused to marry Villani, leaving the piano teacher and aspiring actress without financial support. Loren met with her father three times, at age five, age seventeen and in 1976 at his deathbed She forgave him but had never forgotten the abandonment of her mother. Sophia's parents had another child together, her sister Maria, in 1938. Loren has two younger paternal half-brothers, Giuliano and Giuseppe. Romilda, Sofia, and Maria lived with Loren's grandmother in Pozzuoli, near Naples.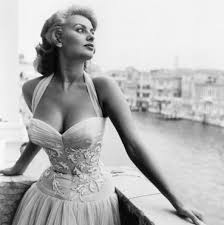 During the Second World War, the harbour and munitions plant in Pozzuoli was a frequent bombing target of the Allies. During one raid, as Loren ran to the shelter, she was struck by shrapnel and wounded in the chin. After that, the family moved to Naples, where they were taken in by distant relatives. After the war, Sophia and her family returned to Pozzuoli. Her grandmother Luisa opened a pub in their living room, selling homemade cherry liquor. Romilda Villani played the piano, Maria sang, and Sophia waited on tables and washed dishes. The place was popular with the American GIs stationed nearby.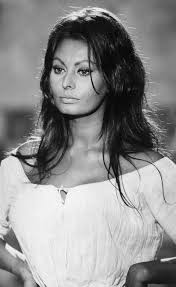 At age 16, Sophia Loren as Sofia Lazzaro entered the Miss Italia 1950 beauty pageant and was assigned as Candidate #2, being one to the four sharing contestants representing the Lazio region. She was selected as one of the last three finalists and won the title of "Miss Elegance 1950" , while Liliana Cardinale won the title of "Miss Cinema" and Anna Maria Bugliari won the grand title of Miss Italia. In 2010, Sophia Loren returned as a judge in the 71st Miss Italia pageant.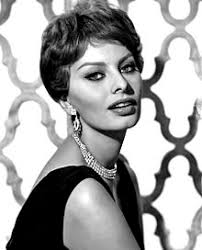 Interesting Video Below
Sophia Loren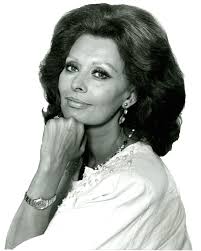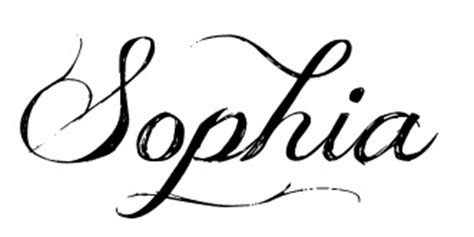 More interesting facts about Sophia Loren
*
Sophia Loren first met Carlo Ponti, Sr. in 1950, when she was 16 and he was 37. Though Ponti had been long separated from his first wife, Giuliana, he was not legally divorced when Sophia Loren married him by proxy (two male lawyers stood in for them) in Mexico on 17 September 1957. The couple had their marriage annulled in 1962 to escape bigamy charges, but continued to live together. In 1965, the couple became French citizens after their application was approved by then French President Georges Pompidou. Carlo Ponti then obtained a divorce from Giuliana in France, allowing him to marry Sophia.
They had two children, Carlo Ponti, Jr., born on 29 December 1968, and Edoardo Ponti, born on 6 January 1970. Sophia Loren's daughters-in-law are Sasha Alexander and Andrea Meszaros. Sophia Loren has four grandchildren. Sophia remained married to Carlo Ponti until his death on 10 January 2007 of pulmonary complications.