Spinach with eggs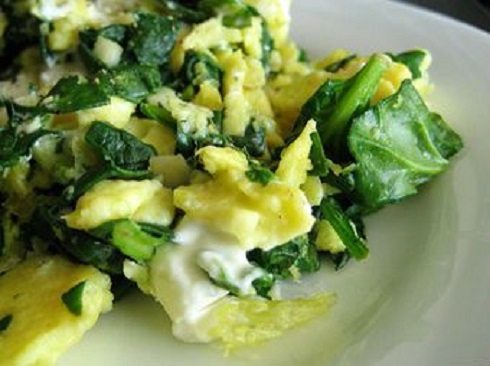 Ingredients for 6 people:
Spinach 1.5 kg
three egg
butter 60g
grated parmesan cheese 100 gr
a sprig of marjoram
12 croutons of bread fried in oil
salt.
PREPARATION
Clean and wash the spinach then, dripping with water, place in a covered pot and boil. As soon as they are cooked, drain and place in a pan where you put to melt the butter, season with salt and cook, stirring often for about 10 minutes. Now pour in the eggs that you have previously mixed with grated cheese and marjoram leaves finely chopped, and stir quickly, before the eggs will be firm. Remove from heat and serve accompanying by fried croutons and warm.