Christmas Pizzelle Written Recipe
 Christmas Pizzelle
Written Recipe

*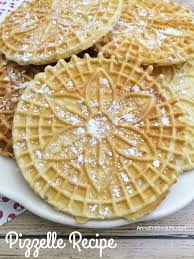 Christmas Pizzelle Written Recipe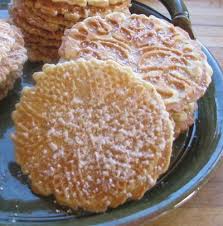 This is a classic Italian Christmas cookie that requires the use of a pizzelle iron.  These are very easy to make and delicious.  You can change the flavor of the pizzelles by changing the extract.  For example if you want lemon flavor, then use lemon extract instead of anise extract.  
Another trick we do it to add some chocolate powder when there is only a third left.  The last time we made pizzelles we added a few tablespoons of Nutella when there was a third left, and they came out fantastic.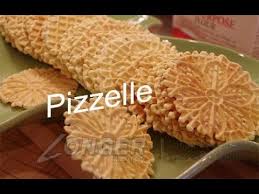 Ingredients for Christmas Pizzelle
6 eggs
1 1/2 cups white sugar
1 cup crisco
2 tablespoons anise extract
3 1/2 cups all-purpose flour
4 teaspoons baking powder
Directions:


1.     Beat eggs and sugar with an electric mixer until fluffy. Stir in the crisco and anise extract. Combine the flour and baking powder; stir in gradually. Dough will be sticky.
2.     Preheat your pizzelle iron according to the manufacturer's instructions.(often 15 minutes)  Drop batter by rounded spoonfuls onto the iron. Close and cook for about 45 seconds, or until steam stops coming out of the iron.
3. Carefully remove and cool on a wire rack or paper towel. Store in an airtight tin at room temperature.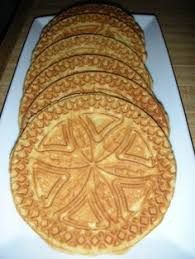 Enjoy
Christmas Pizzelle 
Buon Natale
*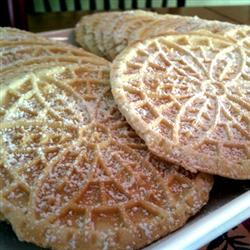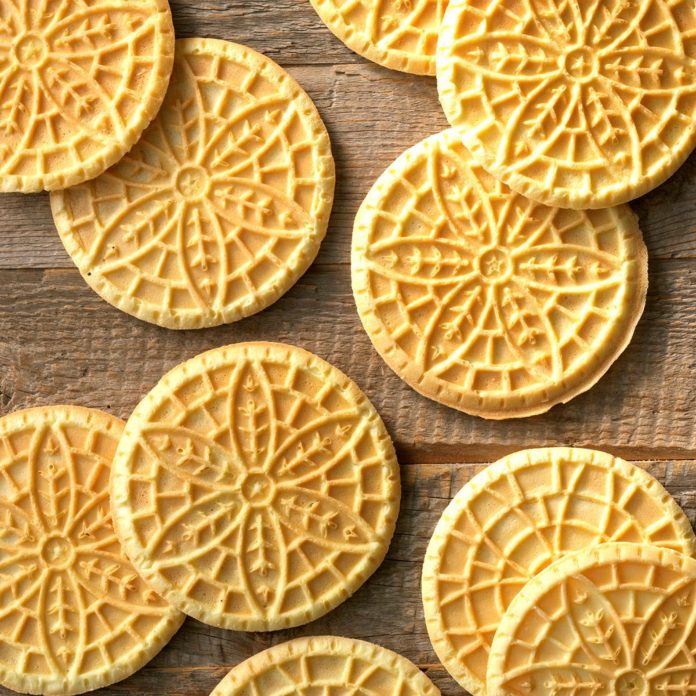 We Love Ya,  Dominic & Frank.


#EverybodyLovesItalian
www.dev.everybodylovesitalian.com