Ultimate Fried Calamari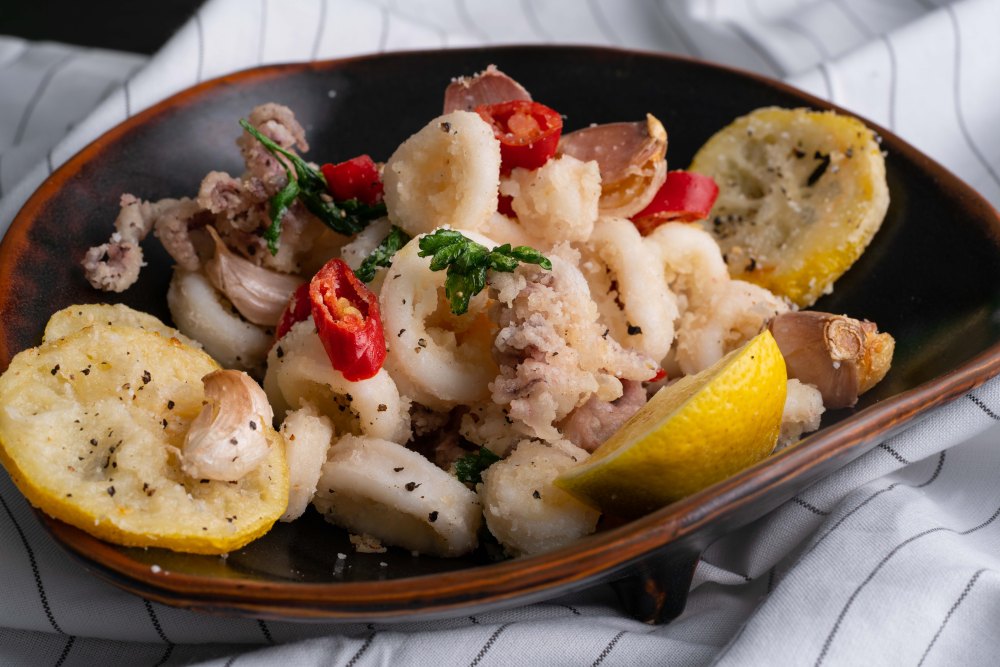 Ultimate Fried Calamari
1/3 cup (50g) cornflour
1/3 cup (50g) plain flour
Sunflower oil, to deep-fry
500g whole squid, cleaned cut into tubes, tentacles roughly chopped
Parsley leaves
1 chili, roughly chopped
a few sliced of lemon
1 garlic clove, bashed with the palm of your hand
Pinch of sea salt flakes
Lemon wedges, to serve
Combine flours in a bowl and season well. Heat up the to 180°C (a cube of bread will turn golden in 20 seconds when the oil is hot enough).  Firstly, drop the garlic into the oil to flavor it, then, working in batches, add a handful of squid rings and tentacles to the flour mixture and toss to coat thoroughly.  Shake  off any excess flour then drop into hot oil and deep fry for 2-3 minutes. When the garlic has turned dark golden, remove from the oil.
Drain the squid on paper towel. Dip some parsley leaves, the chopped chillies and the lemon slices to the flour mix. Shake off the excess, then deep fry for 1-2 minutes or until crispy. Drain on paper towel. Toss with the calamari, season with salt and serve hot, with fresh lemon wedges.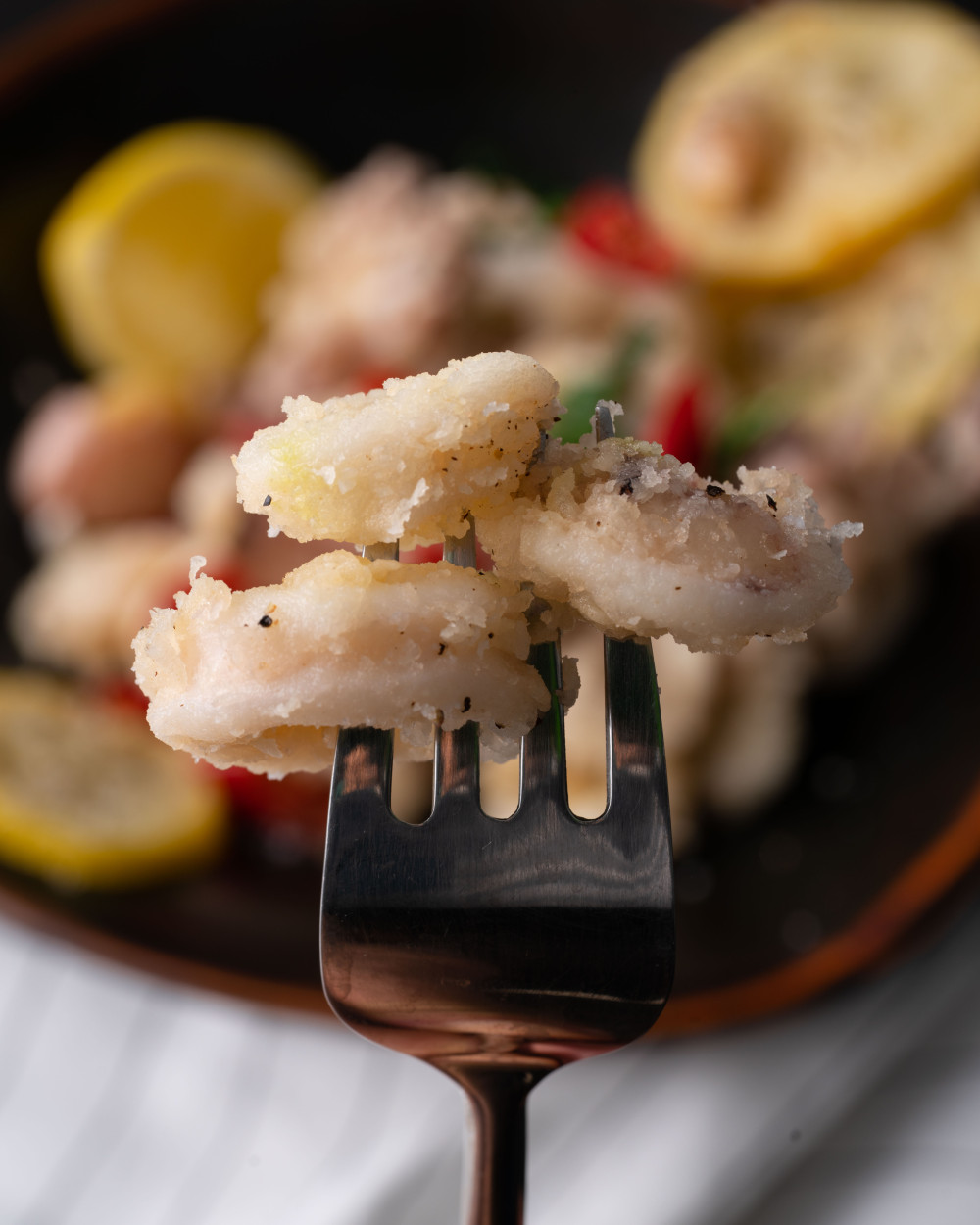 SILVIA'S CUCINA is available in stores and online!
MADE IN ITALY is available here, here   and here
LA DOLCE VITA is available online  on Amazon  and here
Silvia's Cucina is on Facebook , Twitter and Instagram
My new book LOVE, LAUGH, BAKE is out now!!!!

 Everybody Loves Italian as we forever celebrate Life, Love and the Italian Experience.