Things Italians Do
*
There really isn't much to say about the weird things Italians do. (Weird to Americans not weird to Italians.) You just have to watch the video and see. It's pretty interesting actually.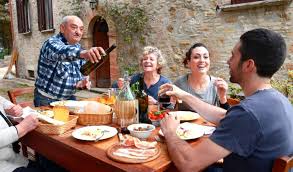 Not to get into it too far but I have to say the thing about scares for example. My mother always told us to avoid drafts and to wear a scarf so we wouldn't get sick. This is probably a universal thing for Italians and I agree with it. 
Coffee for example is a wonder. In America coffee is often seen as a break. Time for a rest and for a smoker… a smoke break. In Italy however it is just the opposite. You go in, you stand up and ask for normale or cappuccino whatever you wish ( No cappuccino after 11 am if you please) and then you throw it down quickly and get back on your way. This is not a time to sit and socialize typically.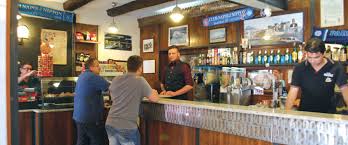 Then for lunch you do the opposite. Take your time. In fact the stores close about 1 pm in the south and don't open again until the evening. sometimes 5, Sometimes 7 depends…. its just the way it is. 
While we are on lunch lets talk socializing. Lunch takes time. You are expected not to rush. Pasta is normal and this is the main meal of the day which when you think about it that makes sense. Why are we having a big dinner before going to bed?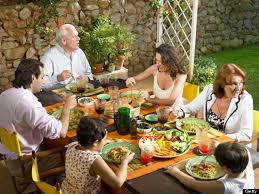 And the affection is very refreshing. People are not afraid to hug and or kiss each other. I'm not talking about gay people I mean everybody. Its seen as a sign of friendship and consideration. Anyway take a moment and view this video. It will make you smile. 
Take a moment and see if you agree with this list. It will make you smile if nothing else. 
*
*
Join Joanne and Frank on Facebook at
and