"What a Night ' – Frankie Valli & The Four Seasons – 1976
"What a Night '
Frankie Valli & The Four Seasons
The Original Jersey Boys
*
The Four Seasons opened 1976 atop the Billboard chart with their fifth #1 single, "December, 1963 (Oh, What a Night)", co-written by Bob Gaudio and his future wife Judy Parker. The single also hit number one in the United Kingdom. "December, 1963 (Oh, What a Night)" had Polci singing lead on the verses, Ciccone featured on specific sections, and Valli doing lead vocals only on the two bridge sections and backup vocals on the chorus.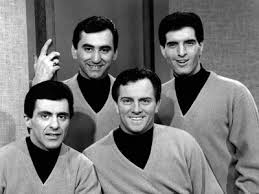 Although the band also scored minor chart placements with "Silver Star" (with Valli on harmony vocals) (#38 in 1976) and "Down the Hall" (#65 in 1977), both sung by Polci, and "Spend the Night in Love" (#91 in 1980), which again featured Polci as main lead vocalist and Valli singing the bridge section and contributing to backup group vocals.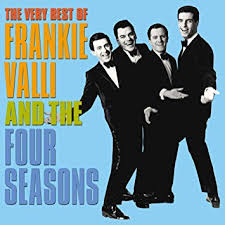 "December, 1963" marked the end of the Seasons' hit-making run. Both singles were hits in the United Kingdom, with "Silver Star" making the Top 10. (A dance remix of "December, 1963" returned them briefly to the upper reaches of the Billboard singles charts almost two decades later).
*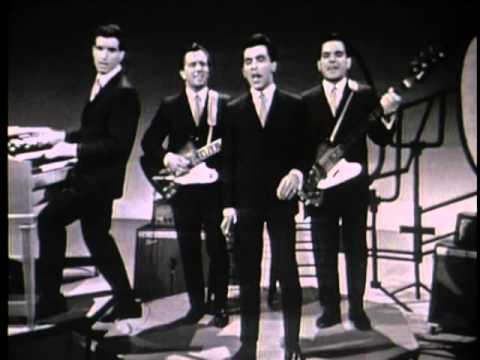 The album Who Loves You became a surprise million-seller for the band, as it was the first Four Seasons album to prominently feature lead vocals by anyone other than Valli ("Sorry" on Half & Half had featured Gaudio, DeVito and Long minus Valli, while "Wall Street Village Day" on Genuine Imitation Life Gazette featured Valli on just a couple of 'bridge' section lead vocal lines).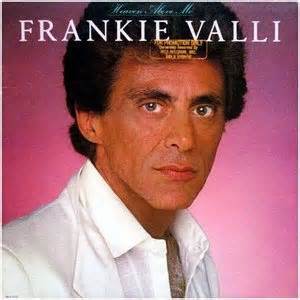 Gerry Polci did about half of the lead vocals, sharing them with Valli and one led by Ciccone ('Slip Away'). The title song had Valli doing the lead on the verses, but none of the trademark falsettos in the chorus. It was a Top 10 British hit in October 1975, relaunching their career there.
*
*
Join Joanne and Frank on Facebook at
and