3 Ingredient Birds Nest Cookies
3 Ingredient Birds Nest Cookies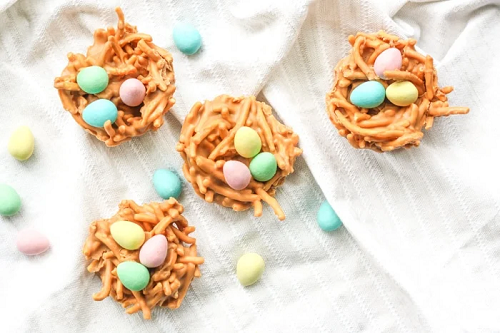 Servings Makes about a dozen
Ingredients
1/2 cup of Almond Butter

1 cup of White Chocolate Buttons of chips

2 cups of Chow Mein Noodles
Preparation
 Add the almond butter and chocolate in a large microwave safe bowl and microwave for about a minute or until melted.
 Stir the noodles in the melted chocolate mixture then make little mounds on a parchment paper lined baking sheet and top the center of each one with some egg shaped candies.
 Allow them to set for about an hour or so and dig in!