Amazing and Easy Sun-Dried Tomato and Artichoke Dip Recipe
Amazing and Easy Sun-Dried Tomato and Artichoke Dip Recipe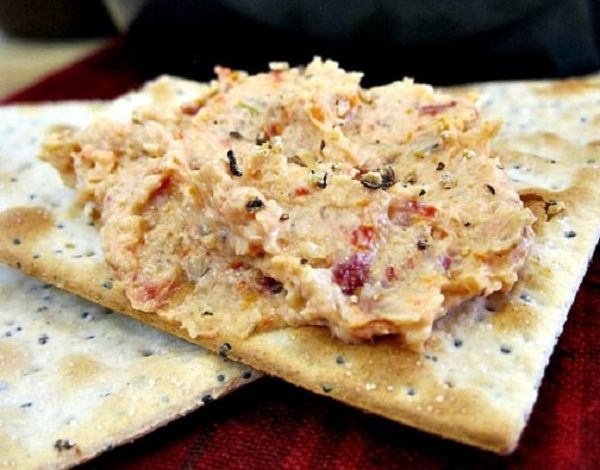 Amazing and Easy Sun-Dried Tomato and Artichoke Dip Recipe
It does not get any simpler than this.  Add ingredients and mix in a food processor.  If you do not own a food processor, you could chop up the sun-dried tomatoes into very small pieces with a knife and add them and mix with a mixer.  We are also anxious to try making this again, and substituting mascarpone cheese instead of cream cheese, doesn't that sound good.  If you want to make a healthier version of this dish, you could always use a reduced fat cream cheese, but we recommend staying away from the fat free cream cheese because they tend to add sugar to it to make it taste better.
Regardless of how you make this, we are sure it will be a hit.
Sun-Dried Tomato and Artichoke Dip
Ingredients
1 – 8ounce cream cheese, softened
1 – 7 ounce jar sun-dried tomatoes in olive oil
1 – 12 ounce jar marinated artichoke crowns, drained
1/2 teaspoon salt
1/2 teaspoon black pepper
1/4 teaspoon crushed red pepper
1 tablespoon fresh lemon juice
Directions
In a food processor, combine cream cheese, tomatoes in oil, artichoke crowns, salt, pepper, red pepper, and lemon juice.  Pulse until combined.  Spoon into serving dish and sprinkle with fresh cracked pepper.  Spread on grilled bread or crackers.  Makes 6 servings.