BBQ Grilled Garlic Bread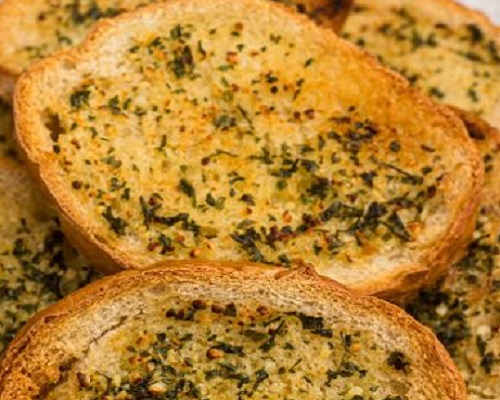 Ingredients
Serves 6 people
    1 loaf of ciabatta bread  (ciabatta bread recipe)

    4 small garlic cloves
    2 tablespoons fresh rosemary
    2 tablespoons fresh basil
    pinch salt and pepper
    2 tablespoons olive oil
    1 tablespoon Pecorino Romano
    1 tablespoon Reggiano Parmigiano
Cooking Directions
    Slice ciabatta bread length wise and then cut into 4 large pieces.
    Lightly add olive oil to all 4 pieces.
    Chop garlic cloves, fresh basil and rosemary into very fine pieces.
    Spread garlic, basil, and rosemary across 4 ciabatta bread and season with salt and pepper.
    Grate Reggiano Parmigiano and Pecorino Romano over bread.
    Put over  grill (low heat) for 5-7 minutes.
    Cut into thin strips and serve.
Serve with a wide variety of meat dishes or eat them by themselves.