Broad beans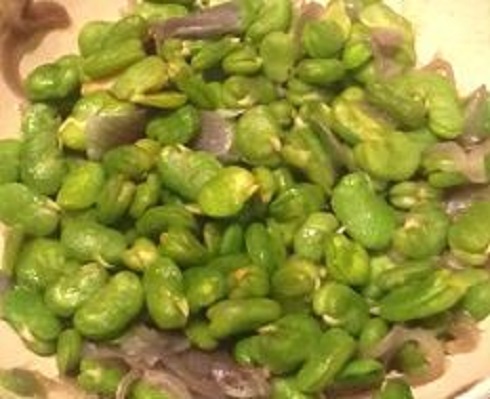 Ingredients for 6 people:
Fresh broad beans 1 kg
2 chopped onions
extra virgin olive oil ½ dl
mint leaves, chopped
salt, pepper.
PREPARATION
Shell the beans and keep aside. In a saucepan, sauté the chopped onion in the oil and when it is golden, add the beans. Let them cook for a few minutes, stirring often, then season with salt and pepper and drizzle with a glass of warm water. Let simmer for about 20 minutes. Scented with mint leaves and serve hot.