Campania Stuffed Chicken and Rice
Campania Stuffed Chicken and Rice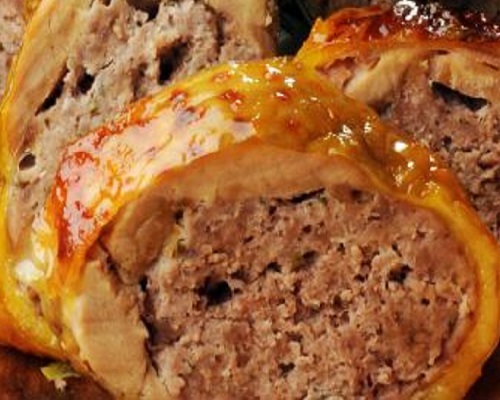 Ingredients for 6 people:
1 chicken 1.5 kg
the juice of a lemon
½ cup dry white wine
coarse salt.
For the filling
Rice 160 gr
2 thin sausages (cervellatine)
2 slices of salami "type Napoli"
ham 50 gr
1 egg
provolone cheese, spicy 50g
salt, pepper.
For the sauce
Minced beef 250 g
1 tablespoon tomato paste
½ onion
1 celery
oil 50 g
basil, parsley, marjoram
1 clove
salt, pepper.
PREPARATION
Boneless chicken leaving attached wings, thighs and breasts, and put the carcass aside, then wash and rub with salt and lemon juice. Now wrap the carcass in aluminum foil and place it inside the chicken you are going to mend leaving open only from the rear. Put the chicken in a large pan and place in preheated oven at 200 ° C for about 30 minutes wet it occasionally with a little 'of wine.
Apart prepare a chopped onion, celery and herbs and fry in oil along with minced meat, then add the tomato paste diluted with warm water and simmer for about 15 minutes over moderate heat. In a pot with boiling salted water boil the rice for 10 minutes, then drain and season with the sauce, then add the chopped sausage, salami, ham, cheese and egg mix well.
Remove the chicken from the oven and scucitelo gently, then fill it with stuffing. Stitched up and leave only a small open space from which sprayed the inside of the chicken if necessary.
Put in the oven and cook doing well brown on all sides.
At this point, turn off the oven and let cool the chicken, then extract the filling, being careful not to break it and cut it into slices, then lay them at the center of a large serving dish and serve surrounded by pieces of chicken.
Serve warm.